Page 2: Pulp Fiction, Futurama, Ninja Turtles, Community, Prometheus, Total Recall, Blade Runner, LOST, Game Of Thrones, Star Wars, Taxi Driver, Logan's Run, Edward Scissorhands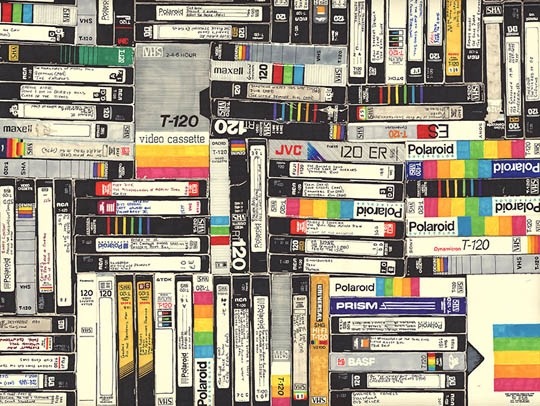 What is Page 2? Page 2 is a compilation of stories and news tidbits, which for whatever reason, didn't make the front page of /Film. After the jump we've included 48 different items, fun images, videos, casting tidbits, articles of interest and more. It's like a mystery grab bag of movie web related goodness. If you have any interesting items that we might've missed that you think should go in /Film's Page 2 – email us!
Header Photo: VHS Tape art
New Line to Remake Murder Mystery 'The Last of Sheila'
Noah Smith's Pulp Fiction Infographic is now searching for money to become a poster – kick start it!
AMC's 'Killing' finale down from season one
Watch a Live-Action Re-creation of Futurama's Opening Credits
'Muppets' helmer James Bobin set for 'Agent Zigzag'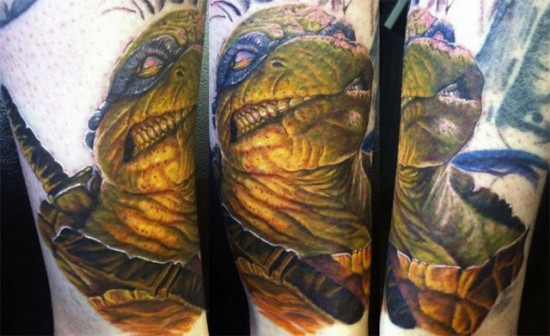 Teenage Mutant Ninja Turtle Leonardo Bust Tattoo
Sony Classics Acquires Pedro Almodovar's Comedy 'I'm So Excited'
Supercut: Every Time Someone Hums 'Daybreak' on Community
AMC to debate 'The Killling' fate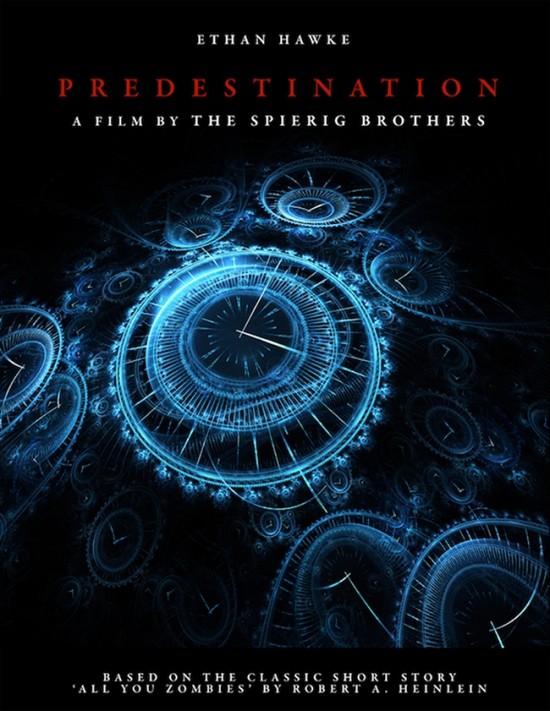 Promo poster for The Spierig Brothers' Predestination.Miles Teller cast In 'The Spectacular Now'Trailer for the New Disney Fairies Movie, Secret of the WingsRay Romano To Do Arc On 'Parenthood'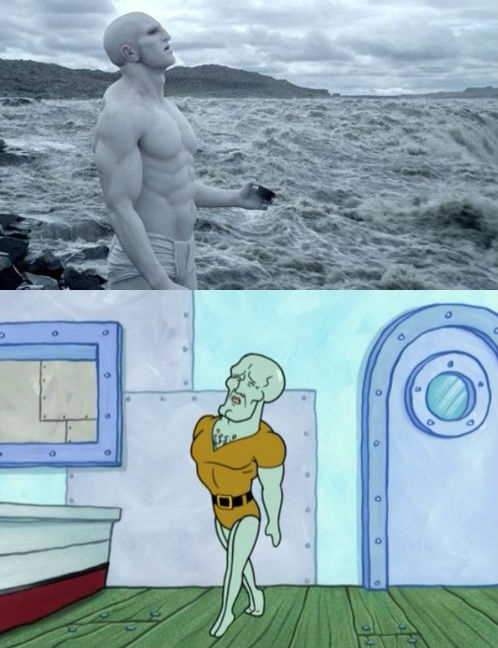 Image: The Connection Between Prometheus And Spongebob Squarepants
The CG Hair in Pixar's Brave Is So Fabulous It Has Its Own Proprietary Software
Watch the 'Total Recall' Remake Trailer Side-by-Side with the Original
'Walking Dead's Jon Bernthal Joins 'Wolf Of Wall Street'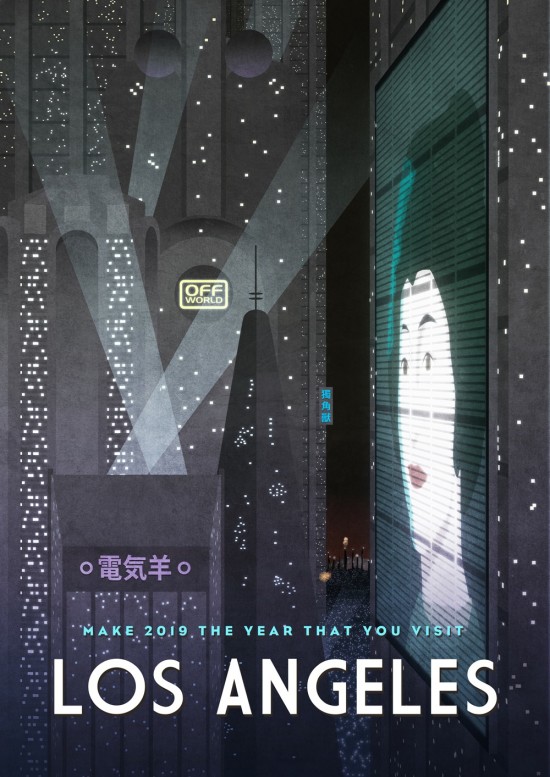 Los Angeles 2019 (inspired by Blade Runner) by Dean Walton
Rupert Friend Joins 'Homeland' for Season 2

Apple Places Easter Egg For LOST Fans In iOS 6 Passbook Developer Video
Grimm finds yet another Lost star for season 2Supercut: The Pre-Mortal One-Liner.
Paramount Hit With $10 Million Video Game Lawsuit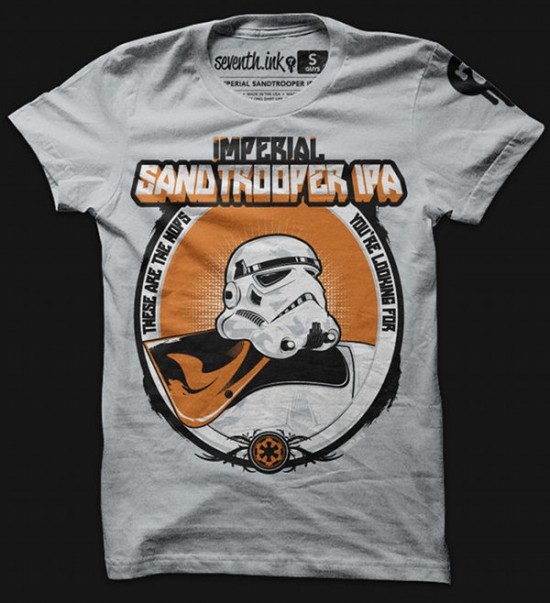 Imperial Sandtrooper IPA T-Shirt
Xander Berkeley Cast In Syfy's 'Being Human', Frank Grillo In HBO's 'Mary And Martha'Game of Thrones reimagined as a romantic comedy
Disney Buys Pitch From Black List Fixture Chris McCoy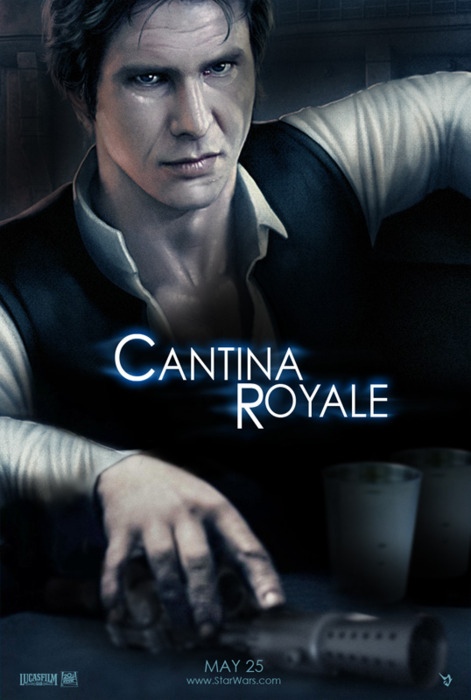 Star Wars/Casino Royale mash-up "Cantina Royale" (via)Freddy Rodriguez cast in 'CBGB'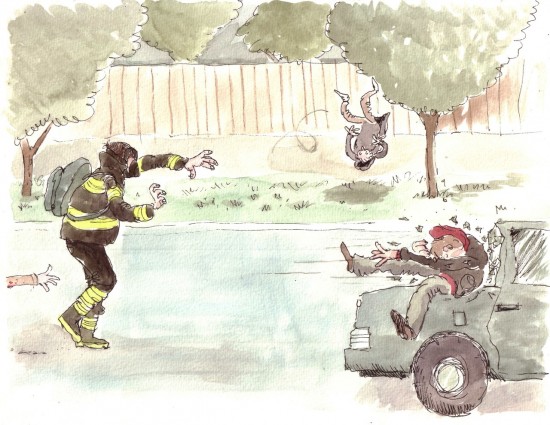 Julian Birchman's watercolor painting of Chronicle
Academy Hosting 'The Last 70mm Film Festival' in LA This Summer
Video: 'Hoverboard Lightsaber Portal Gun Fight' is the Best Game That Doesn't Yet Exist
Fox's Sci-Fi 'Rosa' Finds Writer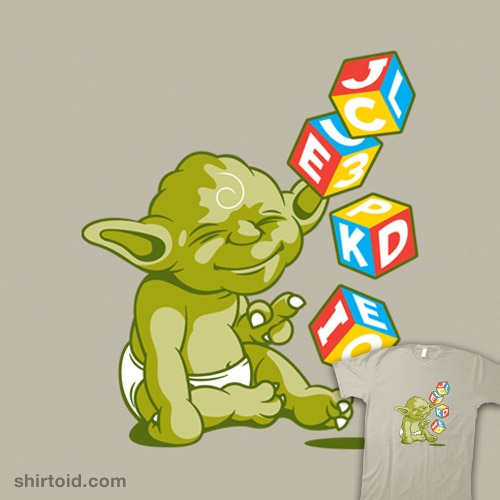 Baby Master Yoda t-shirt.
'Fringe' Co-Showrunner Jeff Pinkner Exits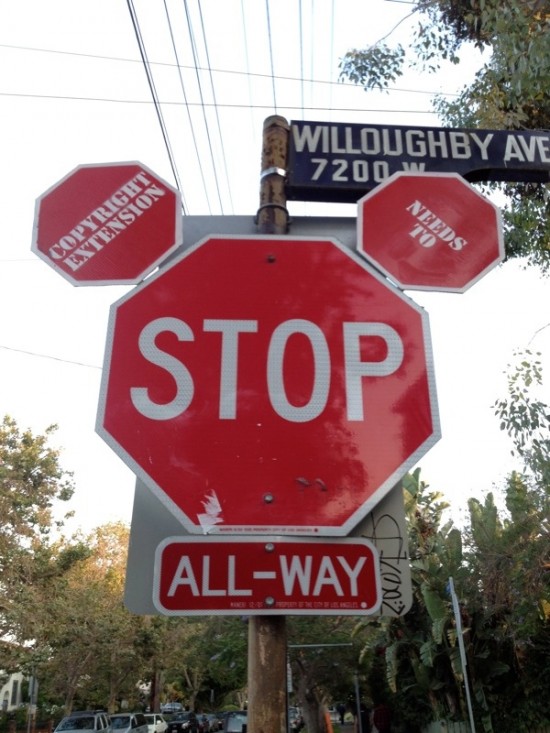 Disney-focused "'Copyright Extension Needs to Stop!" street art.
TNT Passes On Pilot 'Scent Of The Missing'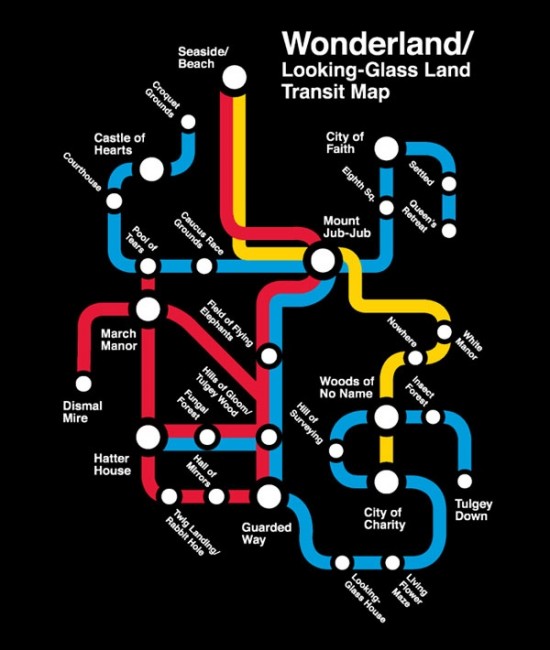 Alice In Wonderland Transit Map
A more Sino-centric version of 'Looper' will be released in China

8 Character Images and Bios from Tim Burton's FRANKENWEENIERichard Lynch – Character Actor Dead at 72Video: What "Taxi Driver" Would Look Like If It Were Made TodayRyan Phillippe making directorial debut with 'Shreveport'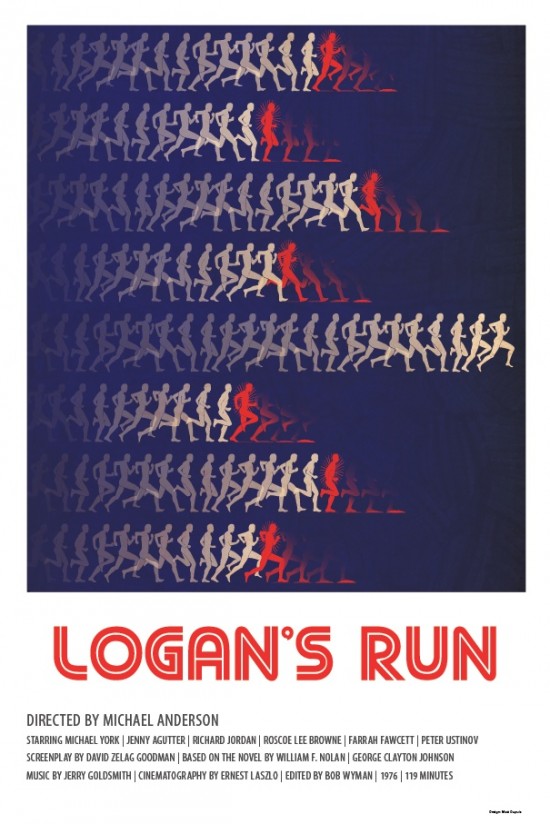 Logan's Run poster by Matt DupuisMila Kunis Confident 'Jupiter Ascending' Will Be 'Really Great'Video: Darth Vader FanboyGuillermo del Toro Describes Battles in Pacific Rim:
"We had a Tokyo scene that we shot here in Toronto. We had several Hong Kong scenes and a few scenes in Australia, through the television. We briefly see the kaiju take over San Francisco. The whole Pacific Rim needs a sense of danger." ... "We take the battles far and above! Two or three of them happen in places where there have never been a battle between kaiju and robots. From the bottom of the ocean to the atmosphere of the Earth. We have a battle in a storm at sea. Every battle we try to do differently. One is seen from the point of view of a single person. We never cut away from that point of view."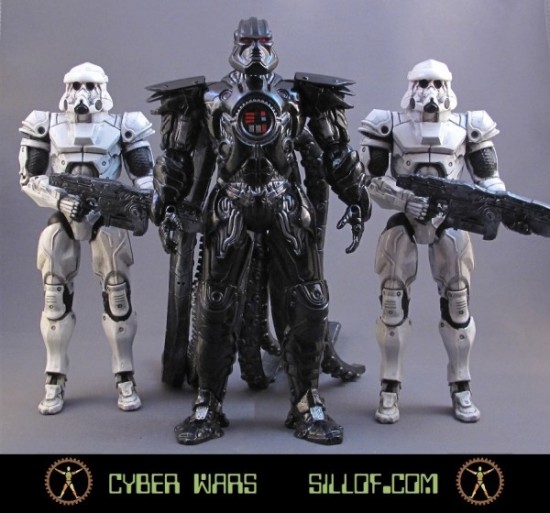 Sillof's Star Wars Meets Cyberpunk custom figures
Emilie de Ravin Promoted To Regular On 'Once Upon A Time'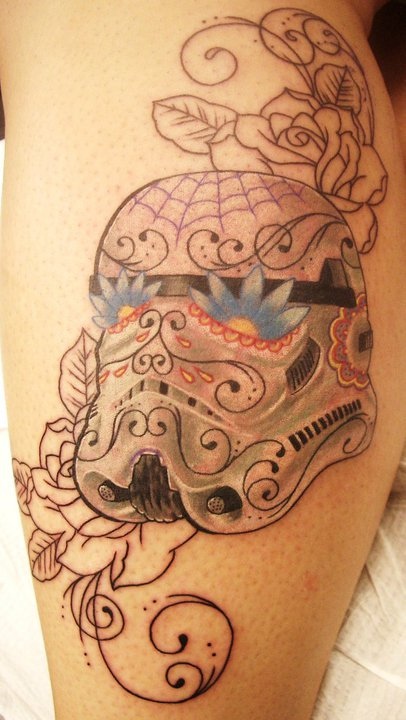 Sugar Skull Stormtrooper Tattoo
Jason Schwartzman has been offered the male lead voice role of Masklin in DreamWorks Animation's Trolls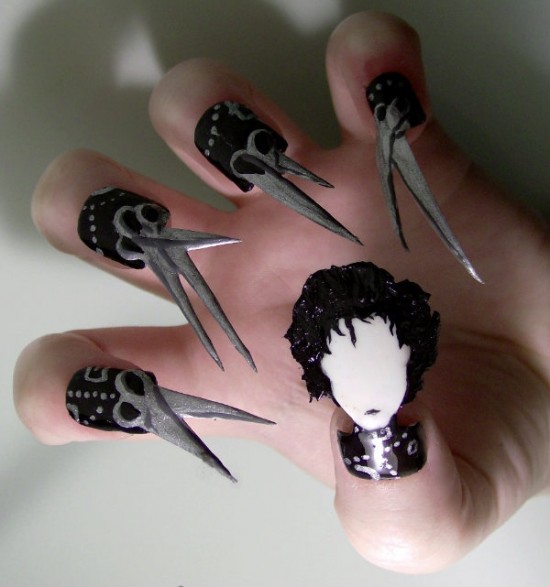 Edward Scissorhands Nail Art
Apple Announces Summer Filmmaking Camp For Kids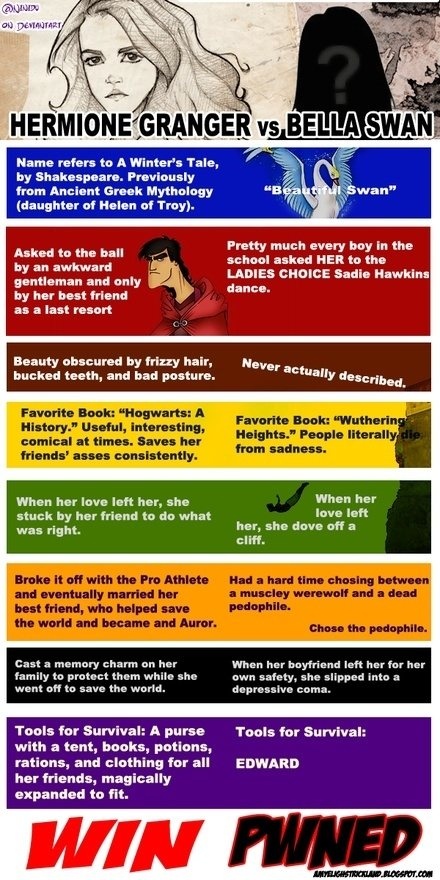 Chart: Hermione Granger vs Bella SwanJulian McMahon Gets 'Paranoia'