Peter Berg Wants To Direct Real-Life Family Drama 'Father's Day'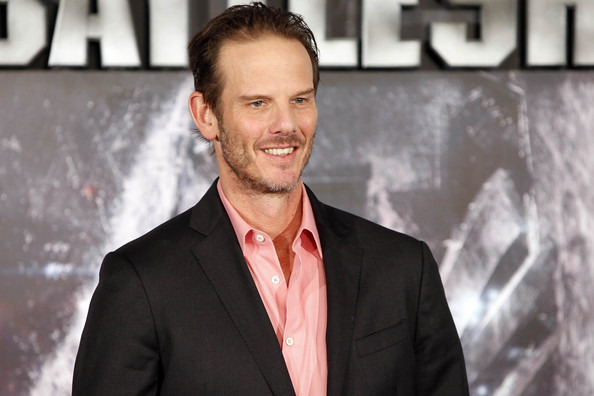 Battleship and Friday Night Lights director Peter Berg is moving towards a big-screen drama that is more akin to his football-themed work than most of the other stuff on his CV.
In fact, the potential film in question is Father's Day, based on the book of the same name by original Friday Night Lights book author Buzz Bissinger. Despite the author, however, this isn't a sports drama, but a family story. The book is subtitled 'A Journey into the Mind and Heart of My Extraordinary Son,' which should give you some idea of the about-face this would be if it turns into Berg's next feature after Battleship.
Variety says Universal is taking a look at this film, thanks to Berg's first-look deal with the studio. When the company picks it up or passes, we might get some idea of how the balance sheet eventually worked out for Battleship. (The film did well overseas, but was a disappointment at home.)
The book traces Bissinger's experience trying to understand the challenges faced by his own son, as they road trip from Philly to LA. Here's part of the description of their story:
Buzz Bissinger's twins were born three minutes—and a world—apart. Gerry, the older one, is a graduate student at Penn, preparing to become a teacher. His brother Zach has spent his life attending special schools. He'll never drive a car, or kiss a girl, or live by himself. He is a savant, challenged by serious intellectual deficits but also blessed with rare talents: an astonishing memory, a dazzling knack for navigation, and a reflexive honesty that can make him both socially awkward and surprisingly wise.
Buzz realized that while he had always been an attentive father, he didn't really understand what it was like to be Zach. So one summer night Buzz and Zach hit the road to revisit all the places they have lived together during Zach's twenty-four years. Zach revels in his memories, and Buzz hopes this journey into their shared past will bring them closer and reveal to him the mysterious workings of his son's mind and heart. The trip also becomes Buzz's personal journey, yielding revelations about his own parents, the price of ambition, and its effect on his twins.
Even after the laughable absurdity of Battleship I hope to see more good work from Berg; his feature output (with efforts like Hancock and The Kingdom) may be spotty, but I like that he tries his hand at a variety of material. And the good work on FNL, both film and television show, can't be overlooked. And Bissinger is related to Berg, so I would presume that the director would take this story very seriously; there's a chance here for him to show some extra dramatic depth.