Sequel Bits: 'The Expendables 2', 'Beetlejuice 2', 'The Hobbit', And More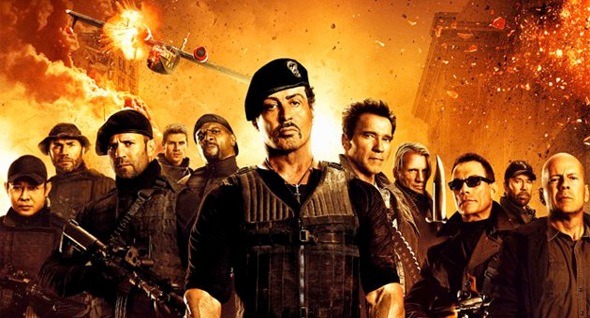 We've got handful of sequel-related quick hits for you. After the jump:
Tim Burton "would love to revisit" Beetlejuice sometime
Want to be an extra on Iron Man 2, Machete Kills, etc.?
A blazing-hot new Expendables 2 poster hits the web
When will the second trailer for The Hobbit debut?
Seth is writing something, so we'll see. I love the character but I want to just kind of look at it from a fresh perspective and see what he comes up with. That's like one of my favorite characters I've ever dealt with. [Michael Keaton] is one of the first people I worked with who was so good at improv. That movie, I was very lucky to work with a lot of actors, like him and Catherine O'Hara, who were very good at improv, so that kind of set me on a whole new course. I would love to revisit that character at some point.
Exactly how involved Burton will be, or in what capacity, remains to be seen, and we likely won't get a better idea until Grahame-Smith and Katzenberg get at least a first draft turned in. Which may be a while yet, but it's already been 24 years since the first Beetlejuice — what's a few more months? [Coming Soon]
If you're ready to take the next step beyond just browsing through set photos and reading leaked plot details, you may want to consider signing up to be an extra in an upcoming sequel. Collider has some good information on which films are shooting when and where, and how you can apply to be a background artist.
Among the shoots they have details for are Iron Man 3 in North Carolina, Machete Kills in Austin, Smurfs 2 in Montreal, Percy Jackson: Sea of Monsters in Vancouver, The Walking Dead in Atlanta, and Grown Ups 2 in Massachusetts. For more info, head to Collider. If you're curious about what exactly you'll be getting yourself into, I refer you to this first-person feature we ran last year detailing exactly what it's like to be an extra on a big-budget production.
It's not like there's been any shortage of posters for The Expendables 2, but here's one more featuring (almost) the whole lineup, plus lots of fire, weapons, Kevlar vests, and macho grimaces.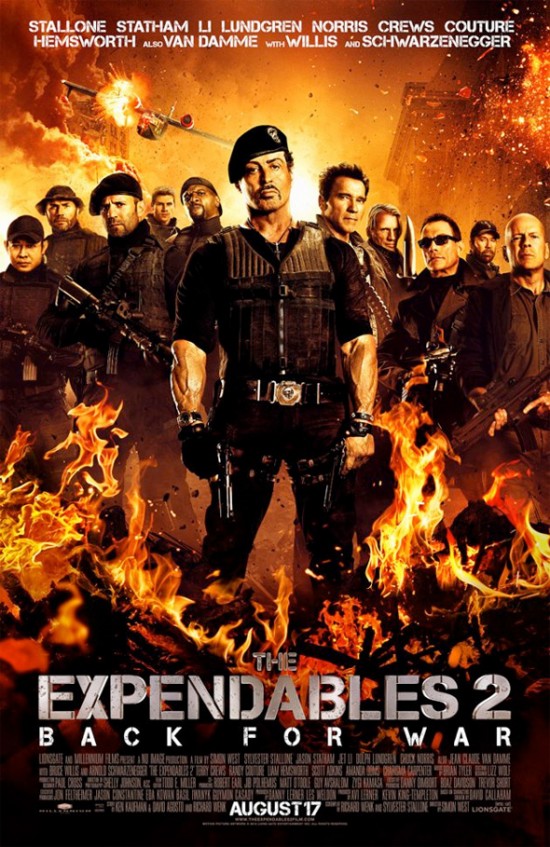 You can just barely make out Liam Hemsworth's head all the way in the back there, but at least he's in the poster. The other new Expendable, Yu Nan, doesn't even feature at all. The Expendables 2 opens August 17. [First Showing]
The second trailer for The Hobbit: An Unexpected Journey has just received a classification from Alberta Film Ratings. The board gave the trailer a G rating, which means the trailer (not necessarily the movie) is suitable for all audiences, and it lists a runtime of 2:24.
In and of itself, the news doesn't sound terribly thrilling. What's interesting is that it suggests we'll be getting a new trailer soon, perhaps in front of The Dark Knight Rises or even sooner than that. The Hobbit: An Unexpected Journey will open December 14. [Comic Book Movie]