Watch Raw Early Disney Animation Starring Mickey Mouse Precursor 'Oswald The Lucky Rabbit'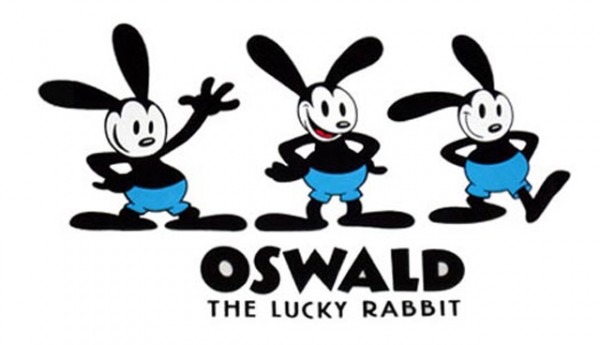 A piece of Disney trivia that isn't exactly new, but might be unknown to casual fans, is that Walt Disney's defining character Mickey Mouse has his roots in another animated figure that Disney animated for producer Charles Mintz and Universal before he struck out on his own.
Oswald the Lucky Rabbit was the star of Universal's first animated series, in 26 cartoons produced in the '20s and '30s by Disney and Ub Iwerks. When Disney broke from Universal he had to leave Oswald behind due to restrictions in his contract with Mintz. Mickey Mouse was reportedly born on Disney's journey home to California from New York after leaving his final meeting with Mintz.
In 2006 Disney (the company) acquired the rights to Oswald, and has been slowly bringing the character back into the active roster. (You can see him in the Epic Mickey game, for example.) 2012 is the 85th anniversary of the character, and so Disney is releasing a recreated bit of Oswald animation, built from Disney's original sketches. Check it out below.
This cartoon, dubbed Harem Scarem, is generated from archival sketches done by Walt Disney. They were scanned and put in order, and the crude but charming animation was originally shown at private D23 events.
Disney archives director Becky Cline said,
We wanted to do something unique and cool. We went into our animation files and discovered that we had a lot more art than we thought we did... We scanned the original artwork. Scanned every single page, put them together in order. In the end, we created a piece, about 90 seconds of animation. You can see that the animation is adorable. No bells and whistles. Oswald is going to have even more fans after this. It's not a big stretch to see Mickey coming from Oswald. Oswald's a bit of an anarchist and a lothario.
Yahoo has the clip.