'On The Road' International Trailer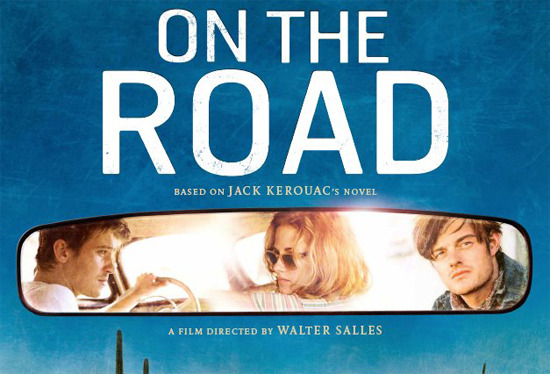 The release of Walter Salles' film version of Jack Kerouac's generational signpost novel On the Road rolls ever closer, following the film's relatively successful bow at Cannes this past May. Not having a lot of interest in Kerouac at this point, I'm still very interested in the film to see how actors like Garrett Hedlund and Kristen Stewart do with their roles; both look a lot more energized than we often see from them. And then there's Viggo Mortensen as a vague version of William S. Burroughs. I'd see just about any movie for that alone.
A new UK trailer has hit, and it gives us a bit more of all the elements of the film: the actors, the period recreation, the music, and a taste of the text through the trailer voiceover. Check it out below.
MSN UK has the trailer. There's no US release date for the film at this point, but that could change in the next month, as the fall festival circuit gets under way. IFC and Sundance Selects partnered to pick up the movie after Cannes, so hopefully we'll have a release date in the near future.
After the death of his father, Sal Paradise, an aspiring New York writer, meets Dean Moriarty, a wild and infectiously charismatic ex-con. They hit it off immediately. Determined to avoid the pitfalls of a narrow, prescribed life, Sal hits the road, joining Dean on what evolves into a life-changing physical and emotional odyssey. Thirsting for freedom, they discover the world, the ecstasy of experience, the connectedness of humanity and ultimately themselves.