Hans Zimmer Takes On "Thankless Task" Of Scoring Zack Snyder's 'Man Of Steel'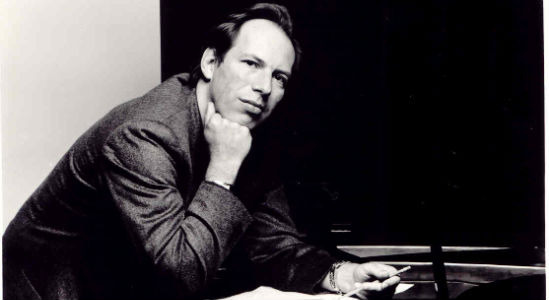 Back in 2010, around the time of the Inception DVD release, a rumor spread that legendary composer Hans Zimmer had signed on to score Man of Steel, the Zack Snyder-directed, Christopher Nolan-produced Superman reboot for Warner Bros. At the time, Zimmer denied the talk, unequivocally declaring that he was not involved with the project and had never even met Snyder.
Things have apparently changed in the past year and a half. Zimmer is now officially set for Man of Steel, giving us one more reason to look forward to the newest iteration of the classic superhero. More details after the jump.
Even so, Zimmer has some gigantic shoes to fill. John Williams composed the score for Richard Donner's original Superman back in 1978, including the iconic theme which remains instantly recognizable today. And Zimmer himself is keenly aware of the inevitable comparisons. He actually cited Williams' work as one of the reasons he was most definitely not interested in the job, back in 2010:
John Williams, the greatest living composer — full stop. And that happens to be one of his greatest themes. So no. And I'm not thinking of rewriting Beethoven's ninth either. It just sounds like a thankless task, you know? So that's unequivocally a no.
It's not my intention to rag on Zimmer, as people change their minds all the time — it's just funny looking back at that quote now. But in all seriousness, if anyone stands a chance of measuring up to the bar set by Williams, it's Zimmer. In fact, in a separate conversation from around the same time, Zimmer revealed his thoughts on how one would go about following Williams' score:
You are allowed to reinvent, but you have to try to be as good or at least as iconic and it has to resonate and it has to become a part of the zeitgeist. That's the job. On 'Gladiator' I remember people always talking about 'Spartacus' and I kept telling them, 'When you saw 'Spartacus' and how it affected it you, that's how I want a modern audience to be affected by what we do now.' So I think ultimately you're supposed to reinvent.
Moreover, Zimmer's hiring is great news in another, more subtle way. After the disappointment of last year's Sucker Punch, fans were understandably worried about Snyder's ability to handle one of the greatest fictional characters of all time. But the fact that Zimmer's involved suggests that Nolan, who's drawn gushing praise from superhero lovers for his work with the Batman movies, is exerting a fairly strong influence on Man of Steel. This will be Snyder's first time not working with Tyler Bates, who's composed the scores to all of Snyder's films to date.
Starring Henry Cavill as the iconic hero, Man of Steel is scheduled to hit theaters June 14, 2013.