Rumor Control: 'Daredevil' Won't Be In 3D, Probably Won't Star Josh Hartnett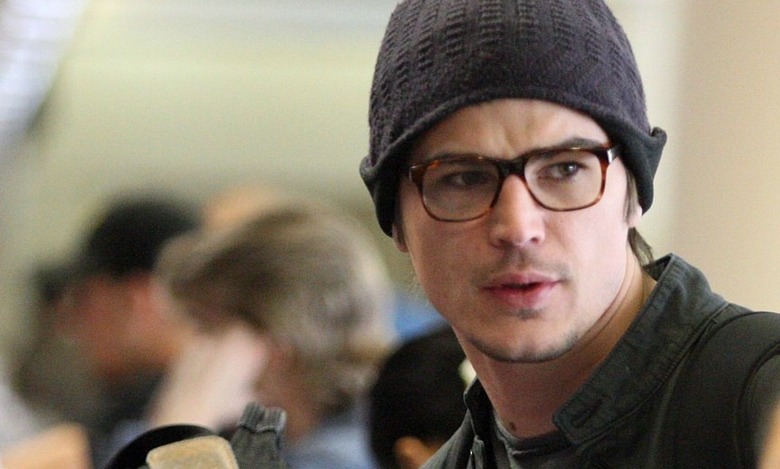 David Slade's Daredevil reboot has been progressing steadily but slowly. The last we heard, Fox had hired David James Kelly to write a new draft of the script. In other words, it was still in the early stages. So it's not surprising that yesterday's casting rumor has turned out to be just that — a rumor, and nothing more.
Slade recently got fans buzzing when he sent out a tweet that seemed to suggest his 30 Days of Night star Josh Hartnett could play the blind Marvel superhero. Since then, however, he's clarified that he wasn't seriously floating Hartnett's name, because the project hasn't reached the casting stage yet. Slade also took the opportunity to squash talk of the film being in 3D, declaring that he is "firmly against" shooting in native 3D and that the studio isn't interested in post-converted 3D. Read his comments after the jump.
I hope @DAVID_A_SLADE gets back to the Daredevil stuff soon, & I hope, maybe, Josh Hartnett could finally get a Marvel role.. — Teresa (@heyailoveyou) June 12, 2012
@heyailoveyou You and me both. — DAVID A SLADE (@DAVID_A_SLADE) June 13, 2012
While the exact meaning of his statement was never very clear — does he want Hartnett in his movie, or is he just wishing the actor well? Or is he just referring to wanting the project to pick up steam? — it nevertheless sparked speculation that the star was being eyed for the lead role. But today, Slade took to the social networking site to expand on his earlier comment:
Yep, nope, Josh Hartnet is not being discussed or anyone else for DD that was just some wishful thinking, we are not at casting stage. — DAVID A SLADE (@DAVID_A_SLADE) June 19, 2012
I had the pleasure of working with Josh on 30 Days, an excellent and under rated actor and a wonderful human being. — DAVID A SLADE (@DAVID_A_SLADE) June 19, 2012
Slade's update doesn't rule out Hartnett completely, and given that the two have previously worked together it's still possible that he'd at least think of Hartnett for the part. But it seems unlikely. Although Hartnett had a good run in the late '90s and early '00s, with notable projects like Sofia Coppola's The Virgin Suicides, Ridley Scott's Black Hawk Down, Michael Bay's Pearl Harbor, his career has faltered since then. Right now, I'd think he'd be too famous to be a fresh face, but no longer big enough to get the role based on star power.
And anyway, who knows if Hartnett himself is even interested? True, he tested for the part of Thor before losing out to Chris Hemsworth, but he also once turned down the chance to play Superman.
The filmmaker also debunked rumors of Daredevil being in 3D:
More DD debunking I am firmly against shooting in stereo so its unlikely to happen that way, & Fox is rightly against 2D to 3D conversions. — DAVID A SLADE (@DAVID_A_SLADE) June 19, 2012
So there you have it. Daredevil probably won't feature Hartnett, and it definitely won't feature Hartnett in 3D. What it will have is a storyline based on an '80s plot by Frank Miller and David Mazzucchelli, which saw the villainous Kingpin learning of Daredevil's true identity as lawyer Matt Murdoch and using the information to take him down.