Maybe Daniel Radcliffe Will Be In The 'Woman In Black' Sequel After All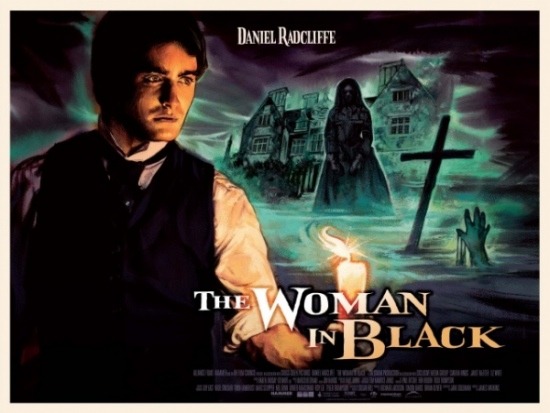 For various reasons, we figured The Woman in Black was a one-and-done affair for Daniel Radcliffe. After spending almost the entirety of his film career in one franchise, who would expect him to jump right into another? And so when the sequel, The Woman in Black: Angels of Death was announced, it was no surprise to hear it would take place many years after the events of the first film, and therefore probably not involve Radcliffe.
But now Hammer Films CEO Simon Oakes says that there will hopefully be more than one sequel to the original film, and that Radcliffe could make an appearance of some sort in Angels of Death. Spoilers for the original film follow.
Bleeding Cool talked to Oakes, who spoke first of the general idea of this sequel, before saying that they want to turn the title into a brand that can span more than two films:
We are working on not a sequel but a continuation of The Woman in Black. Susan Hill wrote an outline story about what happened 40 years later to the woman in Woman in Black and the house and all of that. It's completely different. It's completely different. Obviously with a different story and cast.
And while BC doesn't have a direct quote from Oakes about Radcliffe, he did mention the idea of the actor playing a small role in the second film, and actually said that Radcliffe might appear, rather than downplaying the notion. Given Radcliffe's fate at the end of the original movie, he would presumably show up either in flashbacks or as a spectre of some sort. Which wouldn't be a terrible thing, but does sound mostly like simple bait for fans.
Here's the official synopsis of the sequel:
Seized by the government and converted into a military mental hospital during World War II, the sudden arrival of disturbed soldiers to Eel Marsh Harsh has awoken its darkest inhabitant.  Eve, a beautiful young nurse, is sent to the house to care for the patients but soon realizes she must save them from more than their own demons.  Despite Eve's efforts to stop her, one by one they fall victim to the Woman in Black.
As a bonus, here's Radcliffe starring in a one-take video for the UK band Slow Club. It's pretty standard music video stuff, but if you want to see everything that Radcliffe is in, you can now check this off the list. And Radcliffe looks like he's having a good time lip-syncing the song, even if he's supposed to be drunk/hungover/sad as he wanders through a pub. [The Guardian, via The Playlist]