'Dredd' Set Photos Give Another Glimpse At Olivia Thirlby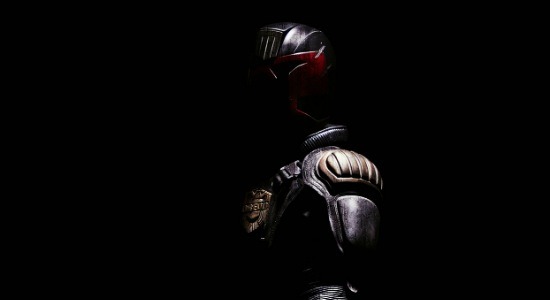 The first trailer for Dredd, the new film based around long-running 2000 AD comic character Judge Dredd, is going to hit on Thursday. So those eager to see whether this film can erase the stain of the 1995 Sylvester Stallone version of the character will get some idea of its potential very soon.
In the meantime we've got a few new set photos from the movie, which features Karl Urban as Dredd and Olivia Thirlby as Judge Anderson. We haven't seen much of Thirlby so far, and one of the three set pics below does show her alongside Urban. Those who've been concerned about the costume designs for the film ("the helmets are too big!" some shout) may find that the images below are also more promising than others have been. We'll get a much better idea when the trailer hits this week.
NO PHOTOS
Dredd opens in the US on September 21, 2012.
DREDD takes us to the wild streets of Mega City One, the lone oasis of quasi-civilization on Cursed Earth. Judge Dredd (Karl Urban) is the most feared of elite Street Judges, with the power to enforce the law, sentence offenders and execute them on the spot – if necessary. The endlessly inventive mind of writer Alex Garland and the frenetic vision of director Peter Travis bring DREDD to life as a futuristic neo-noir action film that returns the celebrated character to the dark, visceral incarnation from John Wagner and Carlos Ezquerra's revered comic strip.
[2000AD]