Biopic Casting Bits: Ashley Charles As Keith Richards; Donal Logue Helps Out At 'CBGB;' Colin Farrell In 'Saving Mr. Banks'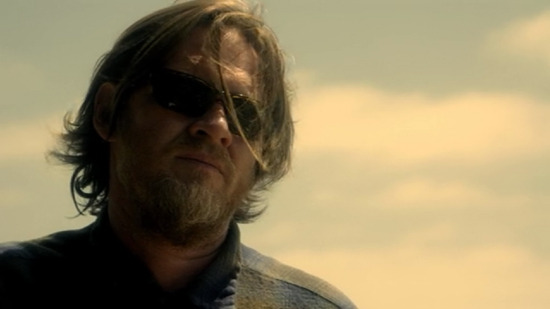 It seems like biopics and other similar true life stories are exploding in development right now, and we've got casting for three big ones. First up, the Jimi Hendrix film All is By My Side has just added a young Keith Richards. British actor Ashley Charles will play the Rolling Stones songwriter and guitarist.
John Ridley is directing the film now, with Andre Benjamin as Hendrix, and Hayley Atwell as Linda Keith, who during the story's time frame was dating Richards. She 'discovered' Hendrix and tried to get the Stones management to work with him, to no avail. Keith Richards likely won't play a big part in the film, which chronicles the days before Hendrix made it big.
Fun fact checking: let's see how people refer to Richards in this film. In '63 the Stones manager started listing the guitarist as Keith Richard, and it wasn't until the '70s that he once again became Richards.  [THR]
After the break, Donal Logue plays an important figure in the New York music scene, and Colin Farrell is in talks for the Mary Poppins film Saving Mr. Banks.
The film CBGB will attempt to chronicle the early days of the NYC punk rock scene and its central club, CBGB. Alan Rickman will play club owner Hilly Kristal, and now Donal Logue will be Merv Ferguson, the right-hand man to Kristal.
There are quite a few famous people playing other famous people in the film about the club in which bands like Talking Heads, The Ramones, and Blondie got their start. Malin Akerman plays Debbie Harry of Blondie; Ashley Greene is Kristal's daughter; Foo Fighters drummer Taylor Hawkins is Iggy Pop; and Rupert Grint and Justin Bartha will be Cheetah Chrome and Stiv Bators of the Dead Boys. [THR]
Finally, Colin Farrell is in talks to joing Saving Mr. Banks as the father of Mary Poppins author P.L. Travers. You might recall that Tom Hanks is playing Walt Disney and Emma Thompson is the Poppins author in a story that recalls the effort Disney went through to make a film based on Travers' novel.
So, wait a second — how is Colin Farrell going to play the father of Emma Thompson? Well, part of the inspiration for Mary Poppins came from Travers' memory of her relationship with her father, who passed away when she was seven years old. So scenes with Farrell will be, narratively speaking, flashes back to Travers' youth. [Deadline]