David Yates, Gary Ross, And Susanna White Circling One Of Warner Bros.' 'Tarzan' Movies [UPDATED]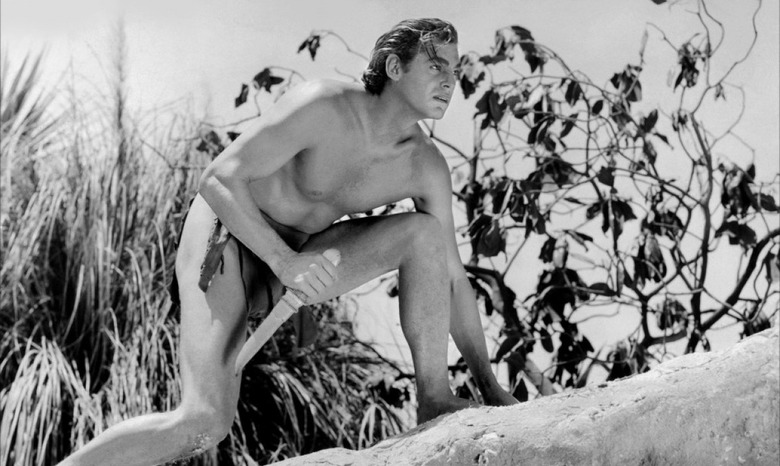 UPDATE: A rep for Gary Ross has denied that the filmmaker is pursuing Warner Bros.' Tarzan adaptation. Original story follows.
Could Edgar Rice Burroughs' Tarzan be the next classic tale to get several competing adaptations? Not only is a mo-capped 3D version featuring Kellan Lutz (The Twilight Saga) as the lord of the jungle coming together, but Warner Bros. has not one but two different variations on the story in the works. One is a potential trilogy that Craig Brewer (Hustle & Flow) has been working on since last year, and now the other one from screenwriter Adam Cozad is moving forward as David Yates, Gary Ross, and Susanna White emerge as contenders for the directing gig. More details after the jump.
Of the three directors "interested in" Tarzan, Yates has the strongest history with Warner Bros., having directed four of the studio's super-successful Harry Potter films. The studio is obviously eager to continue the relationship, and has Yates already attached to direct its Al Capone biopic Cicero, starring Tom Hardy. Ross, meanwhile, is coming off of the massive hit The Hunger Games, and has been weighing a few different choices for his next move. As for White, she's primarily a TV director so she doesn't have as much blockbuster experience as the other two. In fact, her sole feature directing credit to date is Nanny McPhee Returns. If she's looking to make the shift into film, though, Tarzan has the potential to be an interesting next step.