Comic Book Sequels: Aaron Johnson Says 'Kick-Ass 2' Shoots This Fall; Timur Bekmambetov Teases "Shocking" Sequel To 'Wanted'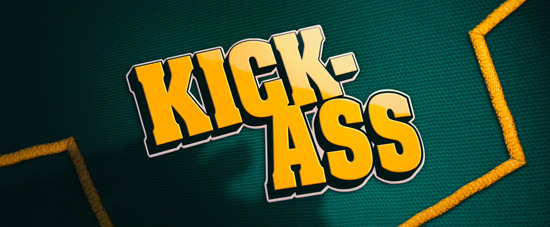 Let's do a little update on Mark Millar movies. First up, while we were doubtful for months about the chances of Kick-Ass 2 actually shooting and bringing the cast of the original film back together, turns out we were too pessimistic. Looks like the film will in fact go before cameras this year, with Jeff Wadlow directing and most of the original cast returning.
After the break, Kick-Ass star Aaron Johnson provides a little update on the film. Then Timur Bekmambetov has a couple things to say about the sequel to Wanted, another film based on a Mark Millar comic.
First, with respect to Kick-Ass 2, Johnson told Collider,
It's pretty much set to go, this fall. I think now Chloe [Grace Moretz] and Chris [Mintz-Plasse] are on board. I'm certainly set up to do it. Jeff Wadlow is to direct. Yeah, I think it's going to happen.
Johnson says he's read the script, and asked about retaining the violent tone of the first film, and the R rating, he says, "Oh, yeah!  It keeps the standard, from the first film."
And then there's Wanted 2, another Millar sequel that has been much-discussed, but has been mostly stalled. Director Timur Bekmambetov talked to the press this weekend while promoting his new film Abraham Lincoln: Vampire Hunter, and told The Playlist,
An unbelievable thing happened three weeks ago. Because we stopped, we didn't know what to do for three or four years. Three weeks ago I came up with a great idea and I pitched this idea and everybody fell in love with it. And now I think we're on track. Right now the writer is working on the script, and it will be shocking.
What about all the people who died in the first film (that is: most of them) and the status of protagonist Wesley Gibson, played by the now much more famous James McAvoy?
It's a continuation of the story, with Wesley Gibson... Other people are dead, you know, we can't bring them back. The story is the same character, same mythology, but it's got a great twist.
For a long time, it seemed like many of the problems with moving Wanted 2 forward were related to characters killed off in the original movie. How could (spoiler!) Angelina Jolie come back, for instance? There was talk of making that happen in some fashion, but Jolie put that to rest a long time ago. Hopefully the new idea from Bekmambetov sidesteps that issue, and will let this sequel be a story that isn't so beholden to the awkward return of former characters and stars.