See How 'The Secret Life Of Walter Mitty' Ages Ben Stiller Thirty Years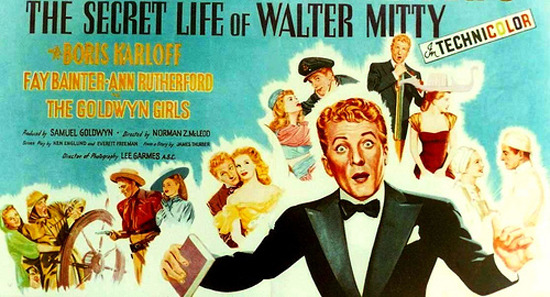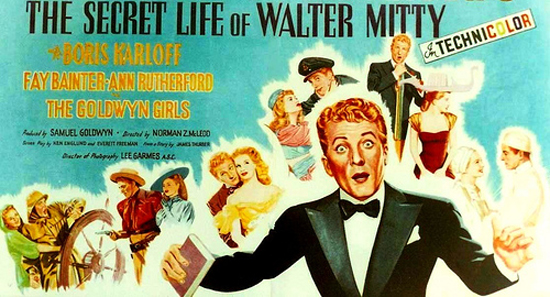 The past year has been a notable one for films that age characters with makeup and a little bit of digital work. There was a last-minute change to the aging done to the key characters in the final Harry Potter film, when all involved realized that the first version wasn't up to snuff. Then there was a lot of conversation about the work done to age Leonardo DiCaprio and Armie Hammer in J. Edgar.
Finally, in the past couple weeks, one of the big shots taken at Ridley Scott's Prometheus is the makeup used to age one character. You probably know who by now, but I won't name names just in case there's still someone who remains unspoiled on all things Prometheus.
And now, here comes someone to show everybody how its really done. And that someone is... Ben Stiller? The multi-hyphenate is in the midst of shooting his remake of The Secret Life of Walter Mitty, in which he plays a LIFE Magazine photo editor who dreams his way out of his own small life.
OK, in reality the people responsible are probably Michael Marino, the prosthetic makeup designer (who studied under Dick Smith) for Stiller's new film, and Clayton Martinez, the film's special makeup effects technician. They both worked on M. Night Shyamalan's After Earth before hitting the set of Stiller's Walter Mitty remake.
The makeup seen here on Stiller and his co-star Kristen Wiig is pretty great. It might look different when seen on film (or digital, whatever) but these set pics look excellent. I really like the way Stiller has been aged — even the shape of his face seems different, and appropriately affected by age.
How does this fit into the film? Good question. We've seen other set pics that feature Stiller acting his current age... or looking his current age, anyway. He and Adam Scott seem to be fighting over an old Stretch Armstrong doll, so 'acting his age' might not be quite appropriate. And I have to say, those images of Adam Scott and his fake beard don't look nearly as good as the aging makeup. But the special facial hair effects are done by different people. [The Blemish]
NO PHOTOS