Big Roles For Newcomers: Kathryn Bigelow Picks Her Osama Bin Laden; Atom Egoyan Finds Damien Echols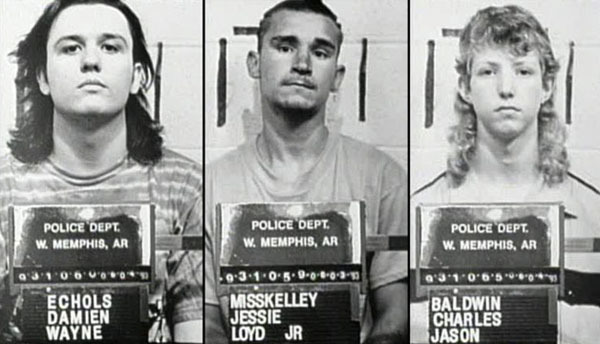 If I needed to I could come up with two films more different than Kathryn Bigelow's "kill Osama Bin Laden" movie Zero Dark Thirty and Atom Egoyan's West Memphis Three drama Devil's Knot. But for the sake of argument let's note that despite being fiction based in truth, they're still pretty seriously different projects.Both films do have one other thing in common, in that they will rely on relative unknowns for pivotal roles.
First, Kathryn Bigelow's Zero Dark Thirty, which recounts the successful attempt to kill Osama Bin Laden, will actually feature an actor as the terrorist figurehead — something we weren't sure about at one point. Ricky Sekhon, a British actor with some TV experience, will play the part. He's already shot the role, according to Baz Bamigoye.
The film is still shooting, however, with a December 19th opening planned. The cast also features Chris Pratt, Kyle Chandler, Jessica Chastain, Jennifer Ehle, Joel Edgerton, Nash Edgerton, Frank Grillo, Harold Perrineau Jr., Mark Duplass, Jason Clarke, Mark Strong, Edgar Ramirez , and more.
After the break, Atom Egoyan has chosen a newcomer to play Damien Echols, one of the convicted West Memphis Three.
Variety reports that Atom Egoyan found a Nebraska Wesleyan University drama student, James Hamrick, to play Echols. The trade says that the actor made a tape as part of his audition for the role, and that he beat many other actors, including many name talents, for the part.
He'll be in good company as the film, based on Mara Leveritt's book Devil's Knot, follows private detective Ron Lax (Colin Firth), who agreed to work pro bono for the West Memphis Three — the three young men accused of murdering three 8-year old boys in 1993. The West Memphis Three were released from jail last year after being convicted of the murders in 1994.
The film also features Alessandro Nivola as Terry Hobbs, the stepfather of one of the victims, who has been thought by some to be the real killer. And Reese Witherspoon, Mireille Enos, Collette Wolfe, Kris Polaha, and Kristopher Higgins are in the cast as well. Amy Ryan and Dane DeHaan are in talks to join.