Superhero Bits: The Dark Knight Rises, Amazing Spider-Man 2, Black Widow, Loki, Justice League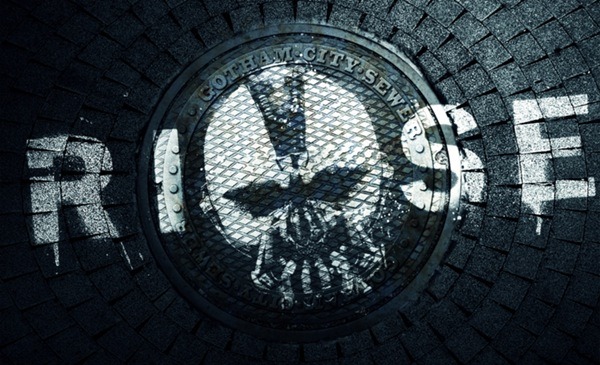 We may receive a commission on purchases made from links.
Why does Bane now have his own Dark Knight Rises graffiti? Want to see some new images of The Bat from Christopher Nolan's film? Which Oscar nominated actress would love to be in a Marvel movie? How can you own your very own Scarlett Johansson? What's the latest on The Amazing Spider-Man 2? Has a fan already made a Justice League trailer? And what about production on The Dark Knight Rises nearly made Christian Bale faint? Read about all this and more in today's Superhero Bits.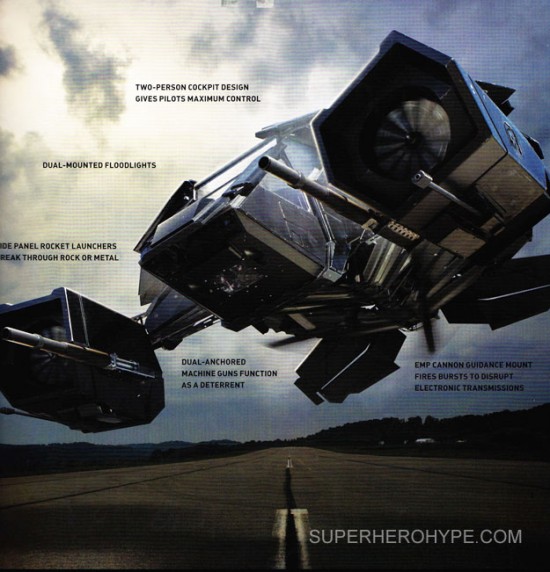 Straight out of the The Dark Knight Manual: Tools, Weapons, Vehicles & Documents From The Batcave by Brandon T. Snider, Superhero Hype has posted several new shots of The Bat from The Dark Knight Rises.
Superhero Hype posted the above International TV spot from The Amazing Spider-Man.
Christian Bale spoke to the Huffington Post (via Blastr) about how the cowl in The Dark Knight Rises almost made him pass out:
When it gets cold the cowl is extremely tight, and it gets better the warmer I get it; it becomes more flexible. But after a couple of takes I was trying to breathe properly in my nose. I was starting to see stars and I said 'I have to take this off'. And thank God on this one I can—on Batman Begins I couldn't—so I had to get inside because I couldn't let anybody see me without the cowl. It never looks how it feels. It's so weird.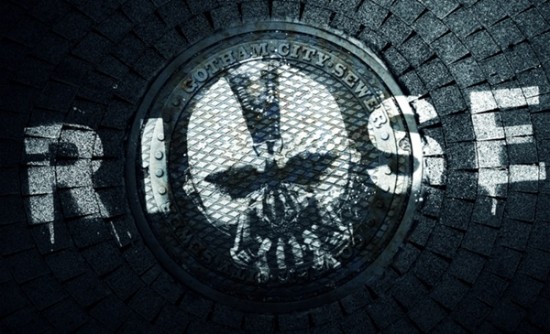 There's a new in-browser Dark Knight Rises game called The Fire Rises launching on Wikia Games next week. Hence the above graffiti.
After the controversy surrounding the Catwoman #1 cover, Bleeding Cool shows several examples of DC changing their covers between reveal and release.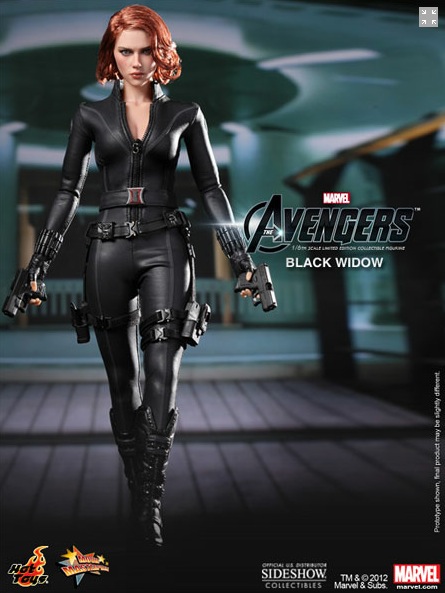 You can now pre-order this gorgeous Black Widow Hot Toys on Sideshow Collectibles.
Do you want to see a Batman reboot after The Dark Knight Rises? What Culture doesn't and gives 10 reasons why.
This fan made trailer for Justice League by SouperboyX is a little messy story wise, but a solid attempt considering how many things are edited together. Thanks to CBM.
Due to the amount of graphics and images included in Superhero Bits, we have to split this post over TWO pages. Click the link above to continue to the second page of Superhero Bits.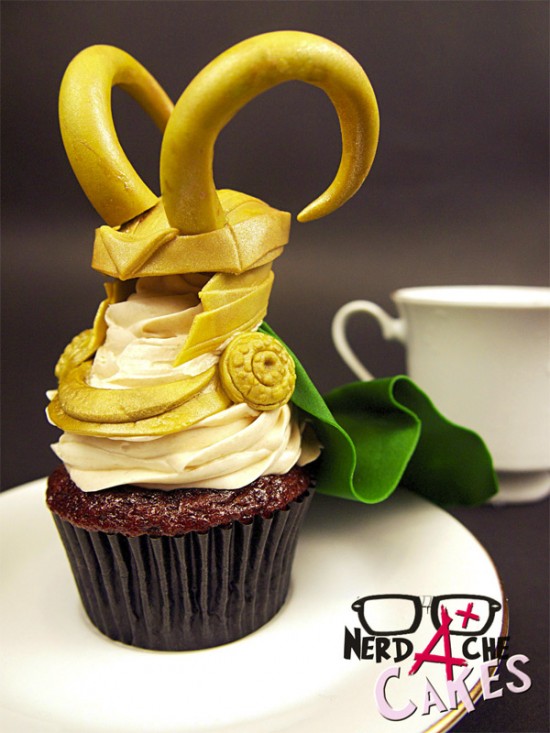 I try to avoid too many superhero food items in this column these days, unless it's something super spectacular like this Loki cupcake by Nerdache Cakes via Thats Nerdalicious.
Alex Kurtzman, co-writer and producer of the Star Trek movies and currently doing the same thing with The Amazing Spider-Man 2, said the following to Movies.com about the stars and that film:
Andrew nailed it 1,000 percent. And so did Emma. Their relationship on screen is so electric. The first time I saw the movie, as a real testament to this movie, you want to watch it just as much – if not more – when Spider-Man isn't on screen because the two of them are so magnetic. We're in the middle of writing the next one. We're having an absolute ball. But it's all because of the amazing work everybody did in the first movie.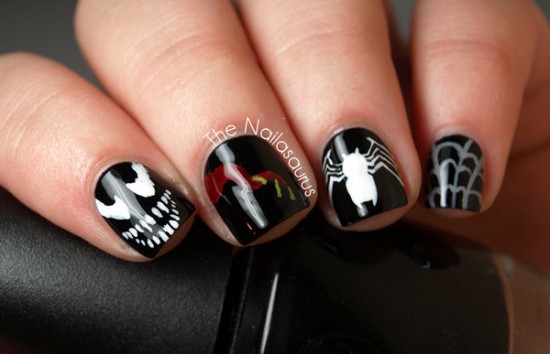 Cool Venom nail art from The Nailasaurus via Fashionably Geek.
In the new issue of the comic Avengers Assemble, the Guardians of the Galaxy appear at the end to help The Avengers fight Thanos. "A tease?" asks What Culture.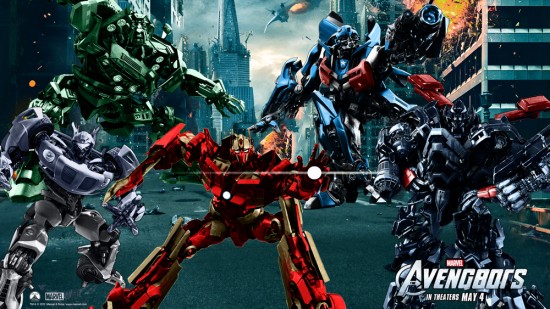 Nice photoshop between The Avengers and Transformers by /Film reader Bryan S at Movies Top 10.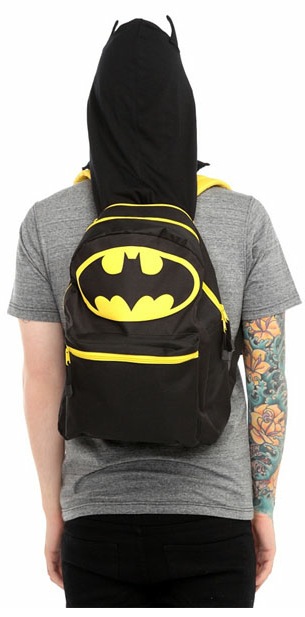 A backpack with a built in Batman hoodie. Kind of brilliant. Thanks to Hot Topic via Geek Alerts.
Jessica Chastain spoke to Total Film (via CBM) about not being able to do Iron Man 3 and her desire to appear in a Marvel movie:
It's always a good problem to have because it means you have options. It's not really a problem, but it was just impossible, schedule-wise. So I was sad. I met Shane Black earlier and I think he's going to make an amazing film. And of course I went to see Avengers Assemble earlier and I loved it. I hope to be in a Marvel film.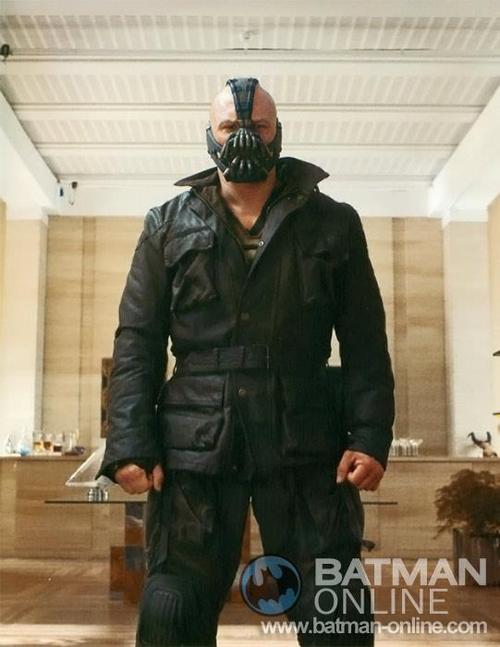 Batman Online (via CBM) posted a few new photos from The Dark Knight Rises.