Rian Johnson's Essay On 3D Opens Up A Whole New Conversation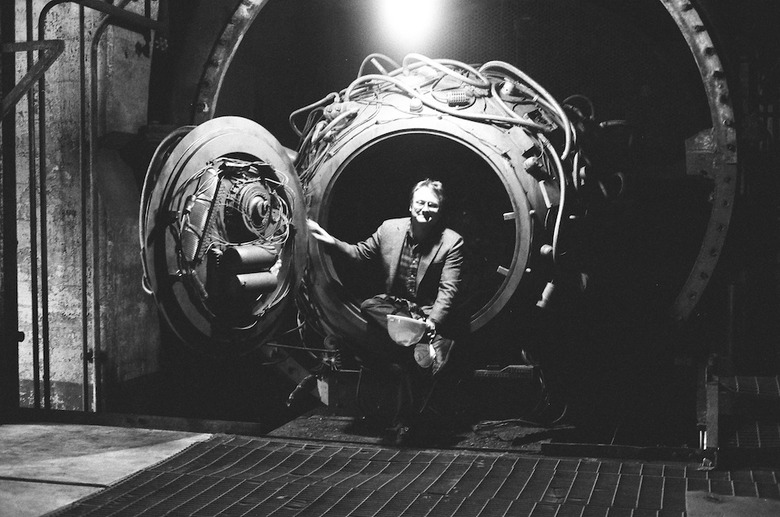 With his latest film, Looper, done and waiting for its September release, Rian Johnson has plenty of time to think about movies. So, the writer/director of The Brothers Bloom and Brick recently took to his Tumblr to present a whole new spin on the debate over the use of 3D in film.
Generally, the debate is binary: either you like 3D or hate it. Either you believe it's truly the future of cinema or that it's merely a fad. Or, to put it another way: James Cameron vs. Christopher Nolan. Johnson's argument is that those aren't the arguments at all. He believes 3D is indeed the future of cinema but, what we're currently seeing in movies like Hugo or Avatar isn't likely the end game everyone believes it is. It's merely an in-between.
Read his thoughts and offer your own ideas after the jump.
I can't stress enough that, to fully understand Johnson's point, you should read his entire blog on his Tumblr page here. It's well-written, engaging and provocative, just like Johnson's movies. But, just for arguments sake, I'll quote him liberally in way that hopefully summarizes his point.
Johnson completely believes that "3D is the future of cinema" and that "the introduction of stereoscopic photography is analogous to the introduction of color." However, in what might seem like a contradiction to that, he'll "never shoot stereoscopic.  I actively avoid seeing most stereoscopic movies" and  "Generally speaking, I don't like stereoscopic photography."
How is that possible? Well, Johnson believes the way the human eye sees images isn't akin to the 3D we currently see in theaters.
Yes we have two eyes, but our brain is not a camera, and it does not keep us constantly aware of the vertigo-inducing separation of depth between foreground and background, but uses that information to make us aware of that depth....It's my view that the world as we see it through our eyes is much closer to a traditional "flat" frame than a "3D" stereoscopic one.
He compares the true idea of 3D to the artwork of Patrick Jacobs, who makes deep looking images you look at through a small hole.
Here are some examples
. In those, nothing is popping out, or deep for the sake of being deep; it's just immersive.
It's Johnson's belief that, much as the transition from black and white to color had the beautiful yet awkward phase of filmmakers individually coloring each frame, current 3D is merely an imperfect stepping stone. There's a technology coming in the future that will really change the game and bring a true third dimension. Something to make movies a simpler, more immersive, more comfortable experience.
Which is a totally legitimate hypothesis. But can you make an argument based on something so hypothetical? What I like about Johnson's argument is that it's an optimistic take on the whole thing. He surmises that it'll get better. We can do better.
Again, head over
to Johnson's blog post
to read his full thoughts, but what do you think? Is the real 3D argument whether or not this is the best we can do?