'2 Days In New York' Trailer: Julie Delpy Makes Her Own Woody Allen Movie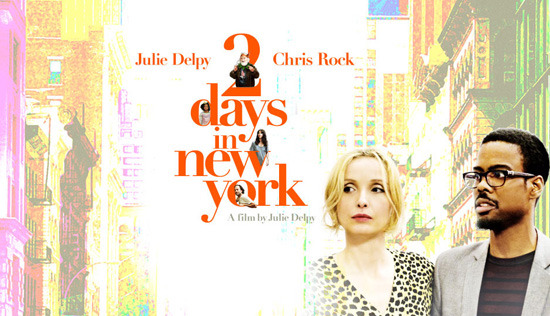 Even before a pullquote hits comparing Julie Delpy's film 2 Days in New York to vintage Woody Allen, this new trailer for the film will have led you to the inescapable conclusion that Delpy is really working to channel Allen's old tendencies. This one follows Delpy's previous film 2 Days in Paris, which did have it's own Allen-esque feel as it also inverted some of the spirit of Delpy's films with Richard Linklater (Before Sunset and Before Sunrise.) But the New York setting for this one pushes that Allen tone forward even more. And with Chris Rock playing a version of what would have been the Woody role in years past, that's actually something kinda fun.
The film peers into the relationship between characters played by Rock and Delpy, and what happens when her weirdo French family comes to visit them in NYC. There doesn't seem to be anything surprising or particularly provocative about the shenanigans that ensue, but the film does look like a genial good time.
Apple has the trailer. 2 Days in New York opens on August 10.
Marion and Mingus live cozily–perhaps too cozily–with their cat and two young children from previous relationships. However, when Marion's jolly father (played by director Delpy's real-life dad), her oversexed sister, and her sister's outrageous boyfriend unceremoniously descend upon them for a visit, it initiates two unforgettable days that will test Marion and Mingus's relationship. With their unwitting racism and sexual frankness, the French triumvirate hilariously has no boundaries or filters... and no person is left unscathed in its wake.