'The Artist' Star Jean Dujardin Joining Martin Scorsese's 'The Wolf Of Wall Street'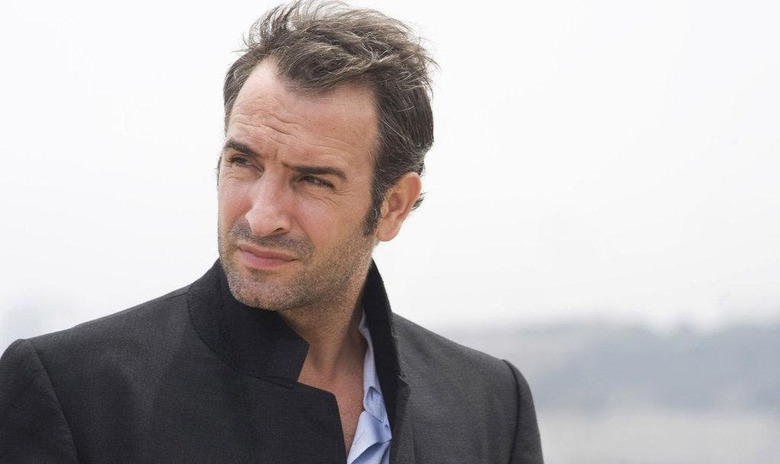 Hugo director Martin Scorsese and The Artist star Jean Dujardin were probably rooting against each other at this year's Oscars, when both of their films were up for Best Picture. But they could find themselves on the same side for the 2014 ceremonies.
The French actor has just entered talks for The Wolf of Wall Street, Scorsese's adaptation of Jordan Belfort's memoir about living it up as a hard-partying broker in the '80s. Dujardin joins Leonardo DiCaprio, who's set for the lead, along with Jonah Hill and Kyle Chandler. More details after the jump.
Belfort, who founded one of the first and largest chop shop brokerage firms in 1987, was banned from the securities business for life by 1994, and later went to jail for fraud and money-laundering, delivers a memoir that reads like fiction. It covers his decade of success with straightforward accounts of how he worked with managers of obscure companies to acquire large amounts of stock with minimal public disclosure, then pumped up the price and sold it, so he and the insiders made large profits while public investors usually lost. Profits were laundered through purchase of legitimate businesses and cash deposits in Swiss banks. There is only brief mention of Belfort's life before Wall Street or events since 1997. The book's main topic is the vast amount of sex, drugs and risky physical behavior Belfort managed to survive. As might be expected in the autobiography of a veteran con man with movie rights already sold, it's hard to know how much to believe.
DiCaprio has been attached to play Belfort for a few years now, but the rest of the cast only began coming together this spring. Hill is set to play Belfort's best friend and colleague, while Chandler will play the FBI agent who finally brings Belfort down. Variety reports that Dujardin is negotiating for the part of Jean-Jacques Handali, a slick Swiss banker who helps Belfort's firm launder money.
While Dujardin has been well known in his native France for years, it wasn't until last year's The Artist that he broke through in the U.S. So far, it looks like he's sticking primarily with French language films, perhaps because his command of English isn't great. His projects since The Artist include the short film series The Players, and he's attached to star in the thriller Möbius and the comedy Le Petit Joueur.
But even if he never becomes a true crossover star, it's great to see that his charming, Oscar-winning turn in The Artist has led to his working with top-level American talents like Scorsese and this cast. The Wolf of Wall Street is on track to begin shooting in New York City in August.