Early Comic Con Movie Attendance Announced: 'Iron Man 3,' 'Django Unchained,' 'Man Of Steel' And 'The Hobbit' In; 'Star Trek 2' Out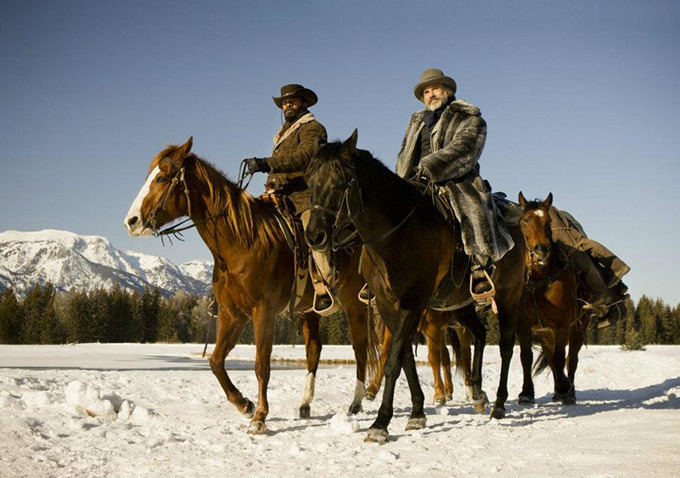 Comic Con kicks off in San Diego on July 11, and with the show only a month away we haven't had too much concrete news about what will appear, and what is likely to miss the show. We know that The Dark Knight Rises won't be there, as Warner Bros. and Christopher Nolan have avoided SDCC in the past, and the film opens just after the event, anyway.
But what will be there? Quite a few studios aren't bothering with the big Hall H panels that have been a cornerstone of the film presence in the past: Paramount, 20th Century Fox, Relativity Media, DreamWorks and DreamWorks Animation reportedly won't do Hall H panels, and Universal remains undecided on that front.
But Disney and Marvel will be in Hall H, and Warner Bros. has plans to show up with non-Nolan footage. More info is below.
Last year Disney passed on a big Comic Con presence to focus on the company's own D23 event. This year, however, Variety says the studio will bring Wreck-It Ralph, Oz: The Great and Powerful, and, possibly the troubled The Lone Ranger. That will likely be the public's first look at footage from the last two films on that list.
And Disney will act in concert with Marvel Studios to show off something from Iron Man 3; though the film just started shooting it isn't unreasonable to expect that we'll see some footage from the film. And there could be some Thor 2 info as well, but don't expect anything more than info. And could Marvel's upcoming slate get a bit more detailed? (Unlikely; the studio will probably announce new titles elsewhere.)
Warner Bros. will do a three-hour panel on Saturday, likely showing footage from The Hobbit: An Unexpected Journey. Hopefully they'll run it in proper 48 frame per second fashion, so we can see what all the fuss (and concern) was about when the film appeared at CinemaCon.
And Zack Snyder's Man of Steel will likely premiere footage as well. Expect to see some of Guillermo del Toro's Pacific Rim, too.
Then there are Sony and Lionsgate-Summit. We could see some late footage from the Total Recall remake, as well as Premium Rush, Here Comes the Boom, and M. Night Shyamalan's After Earth, which stars Will Smith and Jaden Smith. That one could attract a lot of attention.
The final Twilight film and The Expendables 2 are expected to be big showings for Lionsgate-Summit.
With the issues Paramount is having with World War Z and the G.I. Joe sequel, it isn't really a surprise that the studio will avoid the show, but it would have been good to get something from Jack Reacher, Hansel and Gretel: Witch Hunters (remember that Jeremy Renner movie that got pushed to 2013?) and the Star Trek sequel. And we'll miss out on an early look at the fifth Die Hard movie, though that might be for the best.
And then there's this tweet:
Ok, Quentin Tarantino is bringing DJANGO UNCHAINED to #sdcc by partnering w/Patron & having 3 train trucks for a party & lots of cool shit.

— elmayimbe (@elmayimbe) June 13, 2012
(Remember that Machete did the food truck thing two years ago; Quentin and the Weinsteins are upping the ante now.)