'Magic Mike' Red-Band Trailer: Hey, Put Your Pants Back On!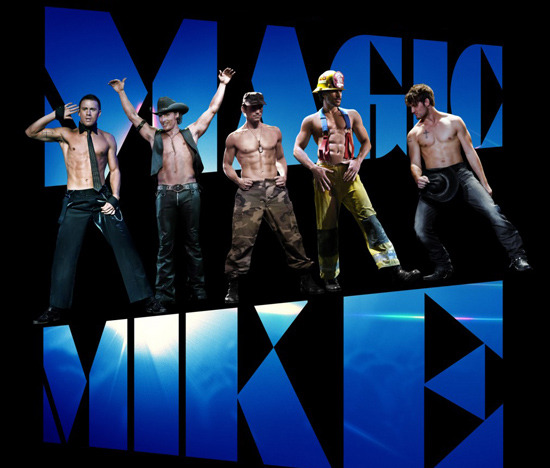 At this point I don't think Steven Soderbergh's new film Magic Mike needs a whole lot of introduction. For those just catching up, the film is based on Channing Tatum's late-teens experience as a male exotic dancer, and features Tatum, Alex Pettyfer, Matthew McConaughey, and more beefy guys as the dancers in a Florida club.
We've seen a couple trailers and clips for the film that suggest it has some real comic heart in addition to the obvious selling point of ripped guys taking off their shirts.
But as this new (and rather short) red-band clip shows, the guys also take off their pants. This is pretty tame as red-band clips go, but if you're put off by the sight of muscled guys in thongs, probably best not to click through.
So, yeah, not much there for anyone who wants more than guys taking off their pants, but if you do want that, this might be the best clip of the week. And judging by the amount of talk we hear about the film, its obvious that a lot of people want exactly that, and this clip does a good job demonstrating that the movie isn't just a tease.
Magic Mike also stars Cody Horn, Joe Manganiello and Matt Bomer. It opens June 29.
A dramatic comedy set in the world of male strippers, "Magic Mike" is directed by Academy Award(R)-winning director Steven Soderbergh ("Traffic") and stars Channing Tatum in a story inspired by his real life. The film follows Mike (Tatum) as he takes a young dancer called The Kid (Alex Pettyfer) under his wing and schools him in the fine arts of partying, picking up women, and making easy money.
[via DigitalSpy]