TV Bits: 'Mockingbird Lane', 'The Walking Dead', Aaron Paul, Portia De Rossi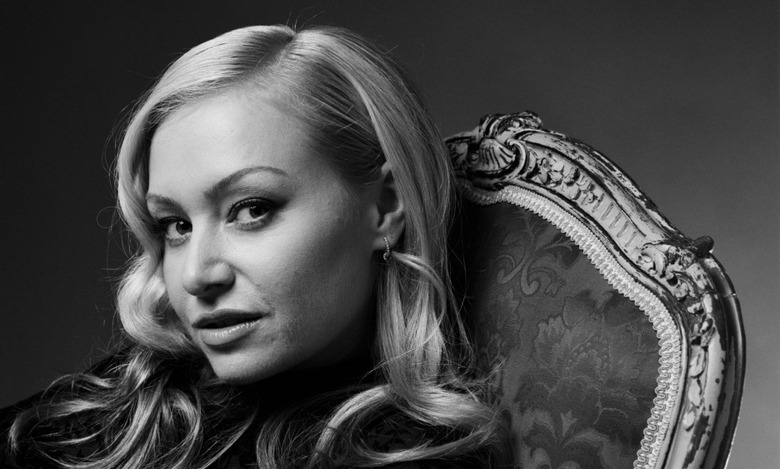 This TV Bits isn't quite as jam-packed as some of the others we've had lately, but there are some juicy tidbits in here. Such as:
New roles for Breaking Bad star Aaron Paul and Arrested Development star Portia de Rossi
A glimpse of Marilyn (Charity Wakefield) in Bryan Fuller's Munsters reboot Mockingbird Lane
A still from The Walking Dead Season 3 showing the return of a presumed dead character
Hit the jump to read on.
De Rossi's casting completes the main cast. Also set to star are Jerry O'Connell as Lily's Frankenstein's creature-ish husband Herman Munster, Mason Cook as their 10-year-old werewolf son Eddie, Eddie Izzard as Grandpa Munster, and Charity Wakefield as their normal (non-monstrous) cousin Marilyn.
And speaking of Mockingbird Lane — Fuller tweeted earlier this week that "cameras are rolling" on the stylish hourlong drama, and has now offered a first look at Wakefield in costume.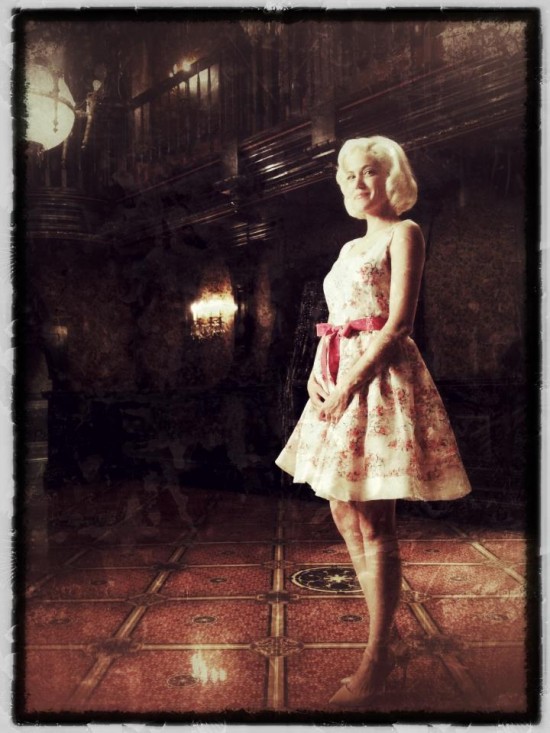 I assume that's the inside of the Munsters' home, the exterior of which we've already seen. Fuller has a rich visual sense and a pleasingly dark sense of humor, as we've seen on shows like Pushing Daisies, so I can't wait to see what else he'll do with Mockingbird Lane.
With AMC's Breaking Bad about to enter its fifth and final season, it's about time for the cast members to begin figuring out where they're going next. And while star Bryan Cranston's been lighting up the big screen, it seems Aaron Paul is sticking to TV with another juicy role.
HBO has just given a pilot order to The Missionary, a Cold War spy thriller, and according to the trades Paul is in talks for the lead role. The '60s-set drama follows an American missionary (Paul) in Berlin who starts working with the CIA. The drama comes from screenwriter Charles Randolph (The Interpreter) and author Malcolm Gladwell, who were already hashing out an idea for a spy series when they joined forces with producers Steve Levinson and Mark Wahlberg.
While a clean-cut missionary seems like a 180-degree turn from Paul's meth-dealing character on Breaking Bad, the actor projects a boyish innocence that should serve him well in the new role. Plus, of course, there's the fact that he's a flat-out wonderful actor. I'll keep my fingers crossed for a series order, if only because I want him to stay on my TV.
I've left this next bit of news for last because it's kinda spoiler-y, so if you want to have no idea what happens in the next season of AMC's The Walking Dead, you should just skip ahead to the comments.
The cable network has just released a new still from the upcoming third season of the zombie drama, showing the surprising return of a character left to die in Season 1. Check it out:
If you need a quick reminder, that's Merle (Michael Rooker), the nasty brother of Daryl (Norman Reedus) who was chained to a roof and left to die in Season 1. He hacked his own arm off to escape, and seems to have picked up a new prosthesis somewhere along the way. I'll bet the loss of his limb hasn't made him any more pleasant.
The Walking Dead returns this fall. Check out more photos from the new season at TV Line.