'Hotel Transylvania' Trailer: Look Who's Coming To Dinner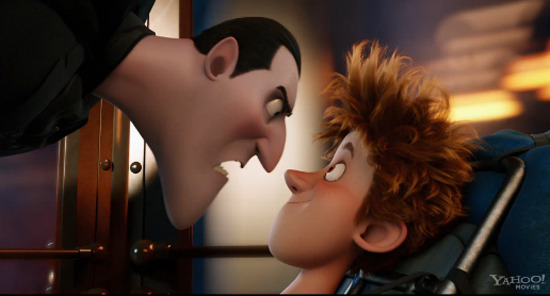 Thanks to recent films like Jack and Jill and That's My Boy!, Adam Sandler has taken prominence as the biggest critical comedic punching bag. So when some people see that he's voicing Dracula in Hotel Transylvania, I'm sure there will be some automatic dismissals of the film.
But while Hotel Transylvania reunites Sandler and his That's My Boy! co-star Andy Samberg, the film is also from Genndy Taratkovsky, the animation director behind such fare as Samurai Jack, The Powerpuff Girls, and Star Wars: Clone Wars. His sensibilities are often great, and his touch is all over this new trailer. And while Hotel Transylvania is pretty silly, it is also a film expressly for kids. (As opposed to Sandler's other recent adult-skewing material.) So I'm ready to give it a shot.
Yahoo has the trailer. Hotel Transylvania opens on September 28.
Welcome to the Hotel Transylvania, Dracula's lavish five-stake resort, where monsters and their families can live it up, free from meddling from the human world. But here's a little known fact about Dracula: he is not only the Prince of Darkness; he is also a dad. Over-protective of his teenage daughter, Mavis, Dracula fabricates tales of elaborate dangers to dissuade her adventurous spirit. As a haven for Mavis, he opens the Hotel Transylvania, where his daughter and some of the world's most famous monsters – Frankenstein and his bride, the Mummy, the Invisible Man, a family of werewolves, and more – can kick back in safety and peace. For Drac, catering to all of these legendary monsters is no problem – but his world could come crashing down when one ordinary guy stumbles on the hotel and takes a shine to Mavis.