Lindsay Lohan Joins Porn Star James Deen In Bret Easton Ellis And Paul Schrader's Psychosexual Thriller 'The Canyons'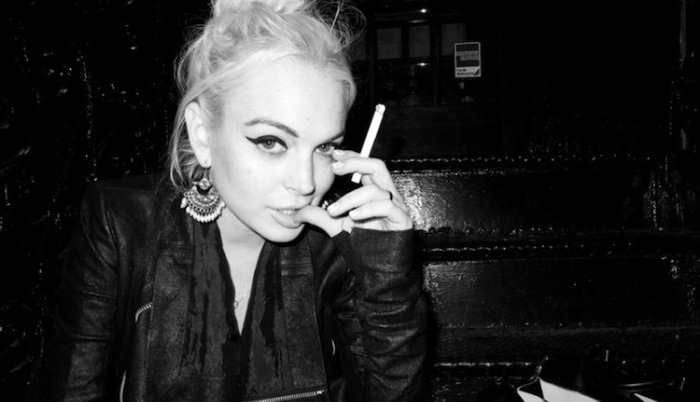 We're still waiting to find out what comes of Bret Easton Ellis' campaign to adapt E.L. James' Fifty Shades of Grey, but in the meantime another of his projects is coming together with some attention-grabbing casting. Lindsay Lohan has just joined porn star James Deen in The Canyons, a sexual thriller that Taxi Driver writer Paul Schrader  is directing from Ellis' script.
Between this and her role in Lifetime's Liz & Dick, it appears that the former Mean Girls star really and truly is getting back to work. Provided she can stay out of jail, anyway. More about The Canyons after the jump.
The (very Ellis-y) story follows a group of glamorous but troubled young Angelenos in modern-day Hollywood. Deen is slated to play Christian, a "trust fund kid, power player and major manipulator, who is a film producer that enjoys filming his own three-way sex sessions." Lohan will play Christian's girlfriend Tara, a "beautiful but withdrawn" former model who "has sold her pride for the material comforts Christian can provide."
Lohan gets so much tabloid coverage that pretty much any acting job she gets smacks of stunt-casting, whatever a production's real motives are for hiring her. But this seems like a positive situation for all involved. Lohan seems genuinely interested in getting her acting career back on track, and she could do worse than a film written by Ellis and directed by Schrader. In return, her notoreity draws attention to Schrader and Ellis' little project. Which in turn also helps Deen, who's trying to spin his adult film stardom into crossover success.
And if it all ends up going completely off the rails — if Deen can't really act or Lohan really turns out not to have it anymore — we can at least hope for a bizarre fiasco. The Canyons will shoot July 9-31.