Direct To DVD 'Cars' Spinoff 'Planes' Pushed From Spring To Fall 2013; 'Planes 2: Fire And Rescue' Already In The Works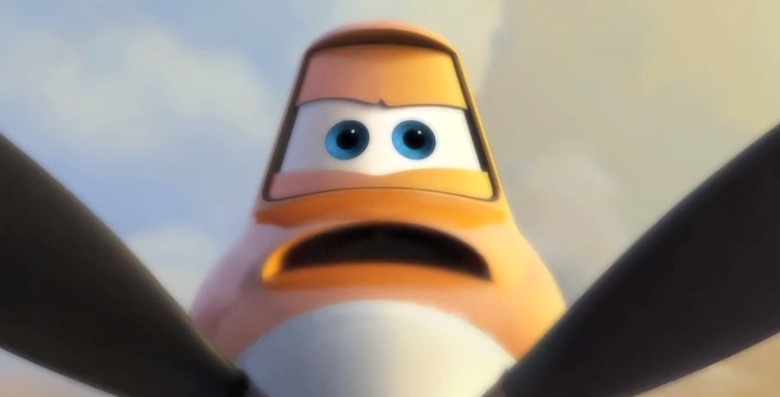 To be fair, a low point for Pixar is still what would be considered a middle or even high point for most studios, but that doesn't change the fact that most people over the age of 12 see the two Cars films as the nadir of Pixar's oeuvre. It's doubtful that the direct-to-DVD spinoff Planes will fare much better with that crowd, either, especially as it's not even being made by Pixar — rather, it's being produced by Disney Toon Studios, the same outfit behind other home video sequels like Mulan II, Tarzan II, Bambi III, The Fox and the Hound 2, etc.
But the Cars films do make a ton of money with the younger set, and like it or not Planes will probably do brisk business as well. The Mouse House, in fact, is so confident in Planes' future success that it's apparently already begun developing Planes 2: Fire and Rescue. If there's one silver lining for Cars (and by extension Planes) haters, it's that the spinoff-sequel is still a ways away, as the first Planes has just been pushed back half a year to Fall 2013. Read more after the jump.
Especially since there's apparently still more Planes coming down the road. Big Screen Animation also noticed that film editor Maurissa D. Horowitz, who's previously worked on How to Train Your Dragon and Gnomeo & Juliet among other titles, has listed Planes 2: Fire and Rescue as part of her work history on her website. Horowitz indicates that she was on Planes 2 for one month from August through September of last year, under supervising editor Dan Molina. The project's existence hasn't even been formally announced at this point, let alone its release date, but with Planes still over a year away I'd imagine Planes 2 is at least two years out.