Superhero Bits: Dark Knight Rises, Amazing Spider-Man, Avengers Assemble, Iron Man 3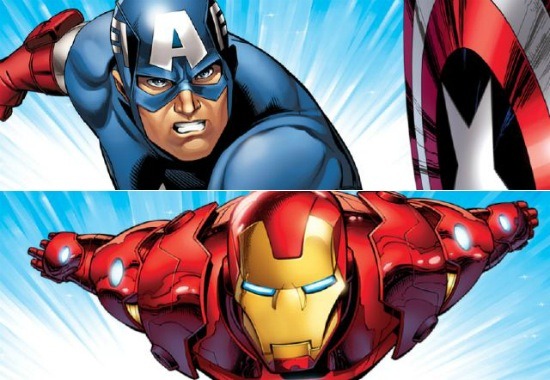 Want to see an early Iron Man 3 poster? How different will the new Avengers Assemble TV show be from the old one? Does the latest Dark Knight Rises TV spot show new footage? Curious to see an Amazing Spider-Man featurette featuring Gwen Stacy and Peter Parker? What exclusive figure can you get with Superman vs. The Elite? Why does Stan Lee think Hulk worked in The Avengers but not in other films? Read about all this and more in today's Superhero Bits.
Above: Marvel TV News (via CBM) has new images from the Avengers Assemble TV show. Read more about it below.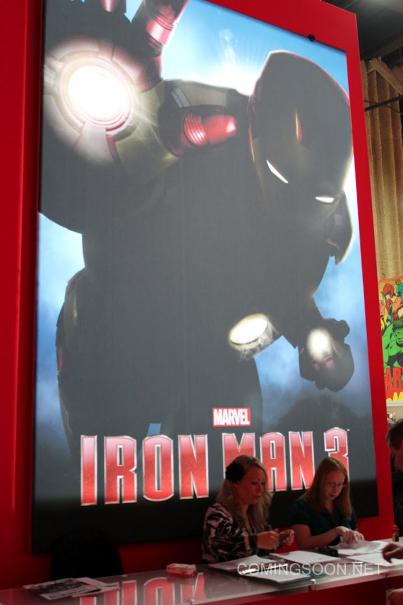 This is some early Iron Man 3 art at the 2012 Licensing Expo via Coming Soon.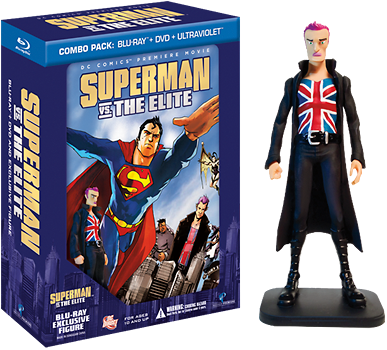 Superman vs. The Elite is out on Blu-ray today and you can get this figure if you purchase at Best Buy. Thanks to AFI via Superpunch.
The UK Facebook page (via CBM) has posted this new commercial for The Dark Knight Rises.
Superhero Hype has the Dark Knight Rises soundtrack listing. No major spoilers but it certainly gives an idea of the film's structure.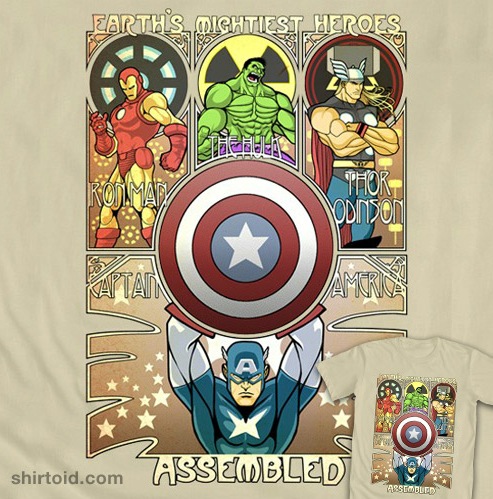 Timothy Lim aka ninjaink has made two nice Avengers shirts in a "nouveau" style at We Love Fine via Shirtoid.Stan Lee thinks he knows why Hulk didn't exactly work in two movies but did in The Avengers. He said the following to Total Film:
They hadn't quite found the right formula with the Hulk but he's very good in Avengers Assemble. They made him too big in the first two movies – I don't think he had to be as big as King Kong. I think they're gonna be OK with the Hulk from now on, though. Mark Ruffalo nailed it.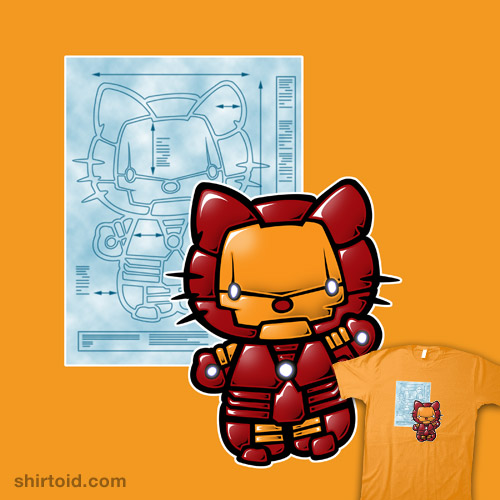 Hello Kitty meets Iron Man in this shirt at Red Bubble via Shirtoid.Latino Review says the Oscorp Building from The Amazing Spider-Man almost showed up in The Avengers.
Due to the amount of graphics and images included in Superhero Bits, we have to split this post over TWO pages. Click the link above to continue to the second page of Superhero Bits.
A new Amazing Spider-Man featurette featuring Pete and Gwen via Superhero Hype.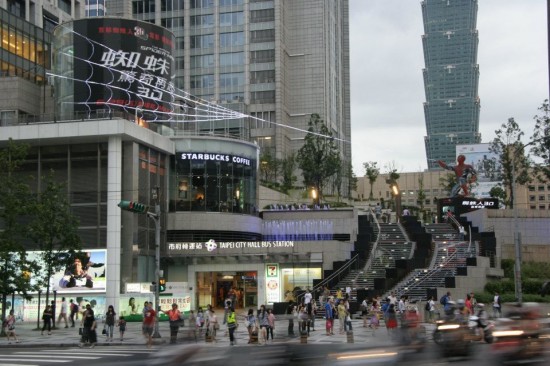 This outside stand up for Amazing Spider-Man in Taiwan should get people stuck in its web. Thanks to SHH.
Jeph Loeb spoke to Yahoo (via CBM) about the new Avengers Assemble TV show that'll replace Avengers: Earth's Mightiest Heroes:
The Avengers movie has been the ambassador to the world for the Marvel Universe so we want a show that has the feel and the tone and the incredible adventures like that movie. So the next project that we're working on — and this is down in our lab, top secret, with the S.H.I.E.L.D. agents protecting us at all costs — is Avengers Assemble, which will be a brand new and really extraordinary looking animated series dealing with the Avengers in that same world. We're still very early on in the process and we don't give away too much. It's safe to say that we're looking at a show that more closely echoes the tone and the feel of the movie.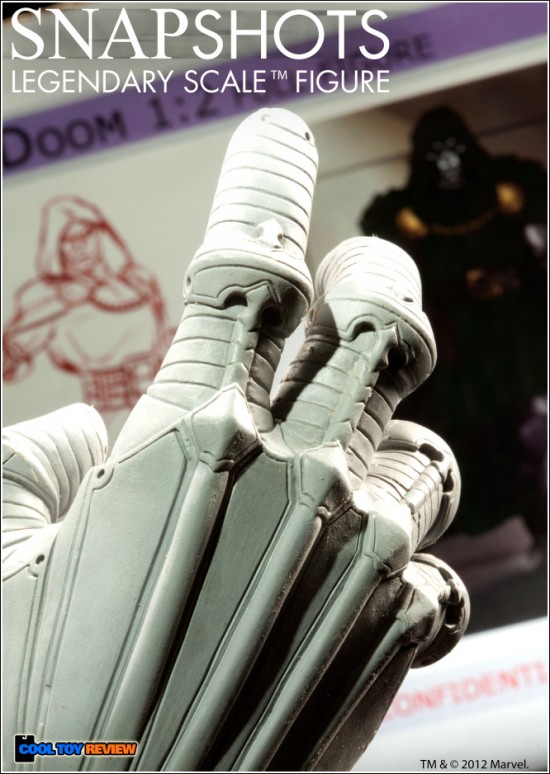 Sideshow (via Cool Toy Review) will release a "Legendary Scale" 1/2 Doctor Doom figure. Massive.
Comic Book Movie noticed The Dark Knight Rises viral site, The Fire Rises, now needs a password. Will it be relaunching?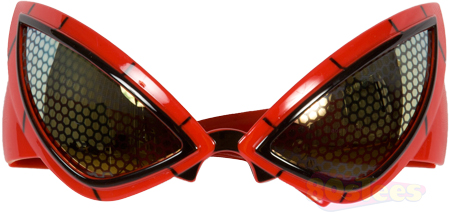 All the cool kids will be wearing these to The Amazing Spider-Man next month. Thanks to 80s Tees via Fashionably Geek.
Did you get tickets to the Dark Knight Marathon yesterday? AMC says there are IMAX screenings too.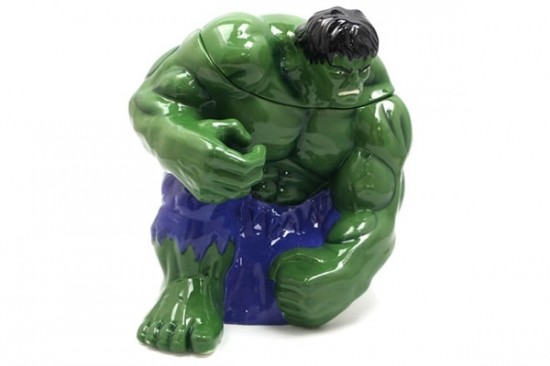 Hulk Want Cookie! Go Neatoshop via GeekAlerts.