Bret Easton Ellis Wants To Adapt S&M Bestseller 'Fifty Shades Of Grey'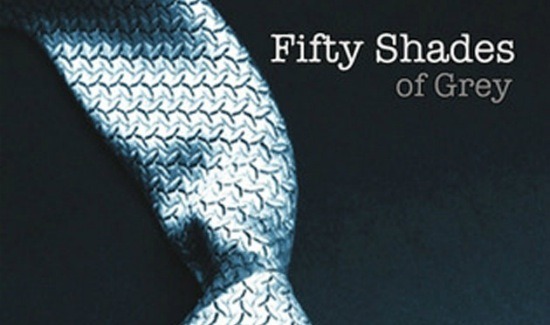 Angelina Jolie's people may be denying that the actress-turned-filmmaker has been in talks to direct the erotic romance Fifty Shades of Grey, but there's one Hollywood figure who's being totally upfront with his interest in getting involved. Bret Easton Ellis, author of American Psycho and The Rules of Attraction, has announced via Twitter that he is interested in writing the adaptation for the screen. And he already has a few ideas about who he'd like to see in the director's chair and in front of the camera. More details after the jump.
"I'm putting myself out there to write the movie adaptation of Fifty Shades of Grey," Ellis wrote over the weekend. "Contacted my agent about adapting Fifty Shades of Grey and have heard nothing back." But apparently his agent got back to him eventually, because Ellis later added, "Today the team has been briefed and we will be approaching the studio this week about BEE adapting Fifty Shades of Grey into a film."
After a few followers wondered if Ellis was just kidding around, he assured them that he was not: "Completely committed to adapting Fifty Shades of Grey. This is not a joke. Christian Grey and Ana: potentially great cinematic characters." Ellis then reiterated, "Hope E.L. James doesn't think I'm being a prankster. I really want to adapt her novels for the screen. Christian Grey is a writer's dream..."
Ellis has since deleted his posts about which stars he imagined in the lead roles, but Digital Spy managed to catch them before they were taken down. According to the site, Ellis pointed to True Blood actor Alexander Skarsgård — who has previously joked that he was "born to play" the role — as his ideal Christian. "I've seen Alexander naked so many times at the gym that we both attend: perfect casting," he noted. Ellis later suggested Ryan Gosling ("in a perfect world"), Alex Pettyfer ("too young?"), and Aaron Johnson for the part as well.
To fantasy-cast Ana, Grey initially turned to HBO for ideas. "Tonight's epic fight on Girls between Allison Williams/Lena Dunham convinced me that either one of them could play Ana in Fifty Shades of Grey," he tweeted. Other "more conventional" possibilities he floated were Scarlett Johansson and Kristen Stewart.
As for who would direct, Ellis seemed to have only one name in mind: David Cronenberg. "I think David Cronenberg is a great idea for directing Fifty Shades of Grey and we worked together on American Psycho in its initial phase," he wrote.
It should be noted that Ellis is just spitballing at this point, and that none of the names he's mentioned — up to and including himself — are anywhere close to attached. But they should give you some idea of what Ellis is envisioning for the story. Do you think Ellis is the right fit for the job?