Tonka Trucks To Get Big-Screen Treatment From Sony And Happy Madison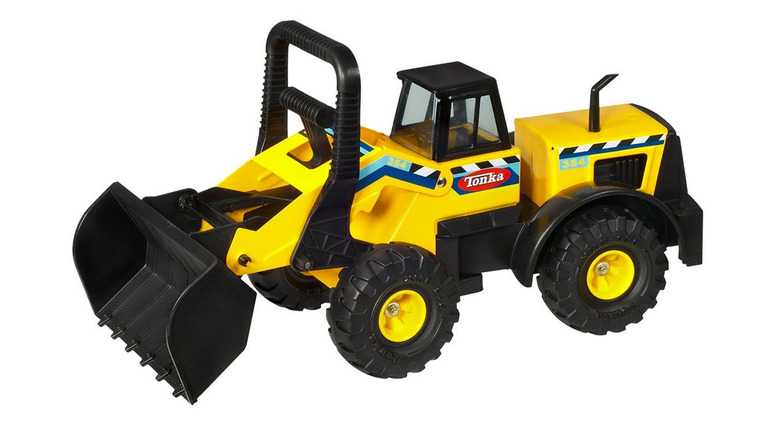 Apparently the lure of a familiar brand name is so powerful that not even a massive recent flop like Universal's Battleship can dampen studio execs' enthusiasm for turning famous toys into movies. The latest Hasbro property to sign on for the big screen treatment is Tonka, Hasbro's 65-year-old line of toy trucks for kids. The company is teaming with Sony Pictures and Happy Madison for the project, which will be an animated adventure. More details after the jump.
Plot details on the Tonka movie have not been given at this point, though a few vague info bites from the statement offer some indication of the general direction the project is heading in. Sony Pictures Digital Productions president Bob Osher calls it "a family friendly motion picture that brings the Tonka experience to life," while Sony Animation president of production Michelle Raimo-Kouyate describes the project as "a truly inventive take on what it means to be 'TONKA tough.'"
While the Transformers movie franchise has done big business at the box office, not all of Hasbro's attempts to turn their products into features have been so successful. The underperforming Battleship was the sole finished film to come out of an earlier deal between Hasbro and Universal, while adaptations of Ouija, Clue, and Monopoly were all scrapped. Nevertheless, Hasbro remains hot in Hollywood. In addition to Candy Land and Tonka, Sony is also developing a movie based on the company's strategy game Risk.