Abbie Cornish In Talks For 'Robocop'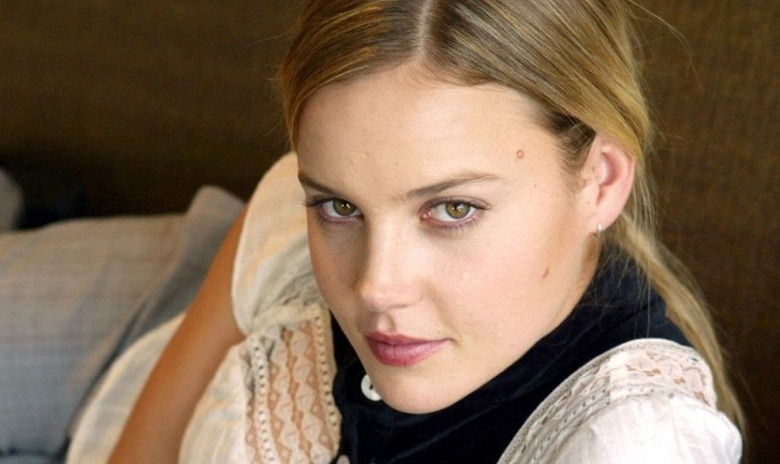 Whatever doubts you may still have about MGM's Robocop remake, at least director José Padilha is recruiting a strong cast to help him out. The Killing star Joel Kinnaman was confirmed as the title character earlier this year, and since then Padilha's been filling out the supporting roles with stars like Gary Oldman and Samuel L. Jackson – and now Abbie Cornish, who has been offered the female lead. More details after the jump.
Cornish has long seemed like one of those actors who should be bigger than she is. She's earned raves for her powerful performances in fine dramas Cate Shortland's Somersault and Jane Campion's Bright Star, but she also seems to have a talent for making the most out of a bad film — she brought a groundedness to Zack Snyder's inane Sucker Punch, and even drew some compliments for her turn in Madonna's misguided W.E. If Robocop does well, it could kick her career up a notch. In the meantime, we'll next be seeing her in Martin McDonagh's Seven Psychopaths, due out this November.
We don't have a great sense yet of how Padilha's Robocop will pan out, though the filmmaker has talked at length about trying to make the film his own rather than just rehash Verhoeven's original. Kinnaman recently told press that Padilha's Robocop was "a new story within the old one," with an emphasis on the relationship between Alex Murphy and Oldman's character. But of course, there will be "a lot of throwbacks and there's going to be a lot of fun stuff for the fans of the first movie."
Robocop is on track to open August 9, 2013.