Cary Fukanaga To Direct Two-Movie Adaptation Of Stephen King's 'It'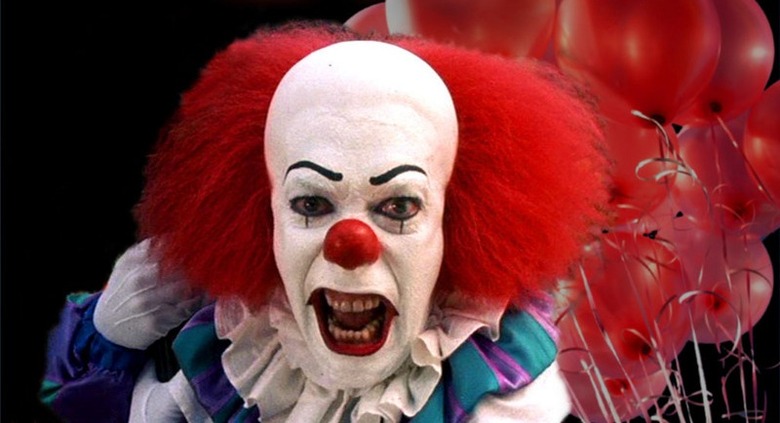 Cary Fukunaga's Jane Eyre wasn't a horror movie per se, but the director brought a distinctive ghostly chill to the classic Gothic romance. And now he'll be bringing that same knack for dread and suspense to another literary adaptation that more obviously calls for it. Fukunaga has just been hired to direct a remake of Stephen King's It, which Warner Bros. plans to split across two films. More details after the jump.
The decision to break the story into two pieces seems like a wise one, though; at 1,104 pages, It is one of King's longest and densest works. The story centers around a group of kids who stumble across an evil creature called It, which likes to take the form of a murderous clown called Pennywise. Years later, those same kids are drawn together as adults to face It again. It was previously adapted into a TV miniseries in 1990 which starred John Ritter, Harry Anderson, Tim Reid, Annette O'Toole, Richard Thomas, and Tim Curry as the clown of your nightmares.
Variety reports that Fukunaga will co-write the script with Chase Palmer, who's also been working with Fukunaga on Focus Features' Civil War heist flick No Blood, No Guts, No Glory. Roy Lee and Dan Lin are on board to produce, as are Seth Grahame-Smith and David Katzenberg.
With just two completed features under his belt, Fukunaga has already gained a reputation as a talented filmmaker able to deliver both style and substance. Both his debut Sin Nombre and his follow-up Jane Eyre were rapturously received by critics. In addition to No Blood, No Guts, No Glory and now It, Fukunaga is also developing HBO's True Detective with Woody Harrelson and Matthew McConaughey.
King's tales have been making it to film and television since the '70s (Brian De Palma's Carrie was the first), but his popularity hasn't waned one bit. If anything, he seems hotter now than ever. Just this week, an adaptation of King's short story The Ten O'Clock People was announced, joining a long, long list of King-inspired projects currently in the works that also includes Kimberly Peirce's Carrie remake, Mark Pavia's King horror anthology, Warner Bros. and HBO's The Dark Tower, Syfy's The Eyes of the Dragon, and Showtime's Under the Dome – just to name a few.