Latest 'Skyfall' Video Blog Focuses On Costumes But Also Shows Several New Scenes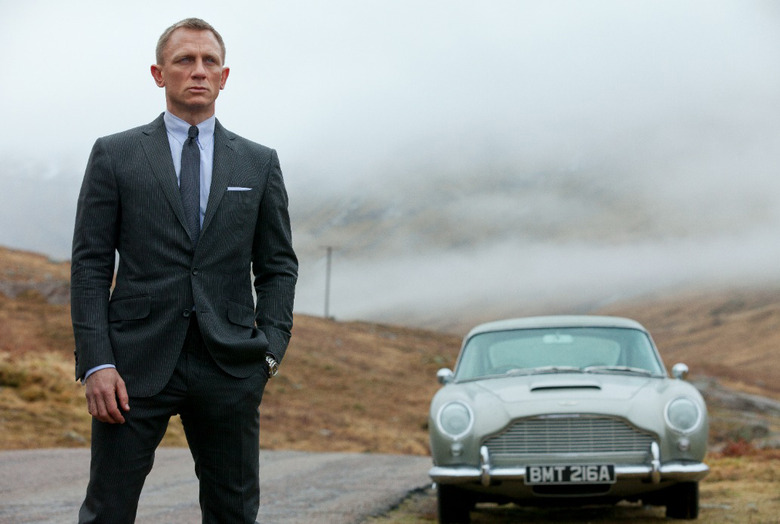 Whether it's his classic tuxedo or a tiny blue bathing suit, clothes are just as much of James Bond's character as his gadgets or drink of choice. For Skyfall, the latest Bond film directed by Sam Mendes, costume designer Jany Temime worked with both star Daniel Craig and fashion designer Tom Ford on making sure that iconic look remained, but was simultaneously modern and functional.
The latest video blog for the film, which opens November 9 in the US, talks primarily about that. However, if you don't really care about costumes, designers and tight-fitting suits, the dozen or so new scenes and locations teased in the video should be enough to spark your interest. Check out the video below.
The video comes from the official Skyfall website. Here goes.
Temime is best known for her work on every Harry Potter film since Prisoner of Azkaban. She's basically solely responsible for the more real world look of Potter once Chris Columbus left the series. She's also continued to work with Cuaron, both on Children of Men and the upcoming Gravity. Oddly, she's never been nominated for an Oscar.
In Skyfall, "Bond's loyalty to M is tested as her past comes back to haunt her. As MI6 comes under attack, 007 must track down and destroy the threat, no matter how personal the cost." That's the official plot description.
You get a little bit more of the story and the look of the film in the teaser trailer, which was released last month.
Have you begun to put all the pieces of the story together yet? Did you read Russ' awesome set visit report?