Biopic Casting Bits: Dan Aykroyd Joins Steven Soderbergh's Liberace Movie For HBO, Matthew Modine Boards Steve Jobs Film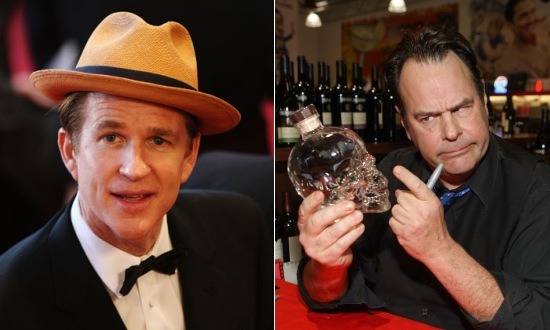 With shooting already underway, Joshua Michael Stern's Steve Jobs biopic is filling in some key supporting roles. (For clarification, this is a distinct project from the Aaron Sorkin-penned Jobs movie set up at Sony, which has yet to begin casting.) The latest addition to the cast is Matthew Modine, who's slated to play former Apple CEO John Sculley. He was hired by Jobs (Ashton Kutcher) for the post in 1983, but the two men famously struggled to get along. Two years later, Sculley removed Jobs from from his managerial duties, leading Jobs to resign from the company shortly afterward.
In addition to Modine and Kutcher, the picture also stars Josh Gad as Apple co-founder Steve Wozniak and Ahna O'Reilly as Jobs' girlfriend Chris-Ann Brennan. Stern's film is due to hit later this year, but first Modine will be seen grappling with another eccentric visionary — Batman (Christian Bale) — in Christopher Nolan's The Dark Knight Rises. [THR]
After the jump, Dan Aykroyd goes Behind the Candelabra.
Aykroyd is just returning to live-action films after a few years of voice and TV work. This summer's The Campaign marks his first big screen appearance since 2008's War Inc. Production on Behind the Candelabra is set to start this summer after Soderbergh wraps The Bitter Pill. The film will debut in the U.S. and Canada on HBO at an unspecified date, and will get a theatrical release abroad. [Variety]