'Beasts Of The Southern Wild' Clip And Featurette Offer A Taste Of Sundance 2012's Most Talked-About Hit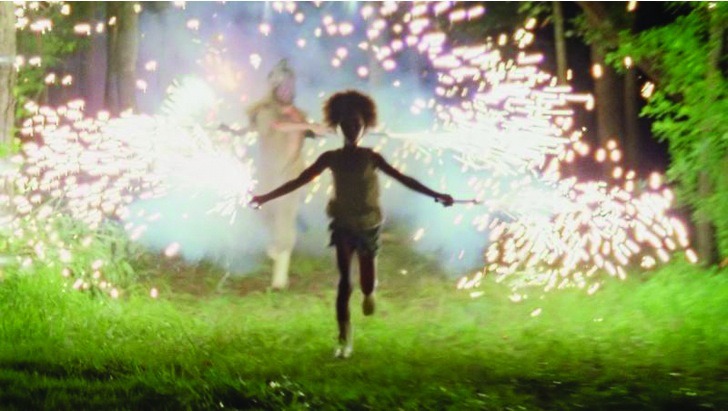 Forget costumed heroes, vampire hunters, rogue assassins, and '80s action stars — the summer flick I'm really dying to see centers around a six-year-old girl. Beasts of the Southern Wild, a fantasy drama from first-time director Benh Zeitlin, flew almost completely under the radar before it hit Sundance in January. In the months since, however, it feels like no one's been able to stop raving about it.
That kind of buzz can get downright annoying when a film takes too long to jump from the festival circuit into theaters, but fortunately Fox Searchlight isn't holding out too long for this one and has it slated to open later this month. The first trailer released last month offered a small glimpse of the movie's magic, and now they've given us an enchanting new clip and an intriguing featurette to go with it.
[via Yahoo!]
Although it's tough to get a sense of what exactly the movie's about from this clip, one thing that comes across loud and clear is the lively charm of young lead Quvenzhané Wallis. Beasts of the Southern Wild is her first-ever movie, but by all accounts she turns in an astonishing performance. I've also heard great things about her co-star Dwight Henry, another newcomer, though he doesn't feature as prominently in this particular scene.
For a little more context, we also have a new featurette that shows Wallis, Henry, Zeitlin, and co-writer (with Zeitlin) Lucy Alibar explaining the characters and the world they live in. The truly spoiler-averse may want to avoid this next video, as it gives away a bit more than you might want to know, but I'm betting there's still enough under wraps to wow you when you see the movie in theaters.
Head to Apple to watch the featurette in HD. Beasts of the Southern Wild opens June 27.
Synopsis:
In a forgotten but defiant bayou community cut off from the rest of the world by a sprawling levee, a six-year-old girl exists on the brink of orphanhood. Buoyed by her childish optimism and extraordinary imagination, she believes that the natural world is in balance with the universe until a fierce storm changes her reality. Desperate to repair the structure of her world in order to save her ailing father and sinking home, this tiny hero must learn to survive unstoppable catastrophes of epic proportions.