Google Doodle Celebrates The First Drive-In Theater Opening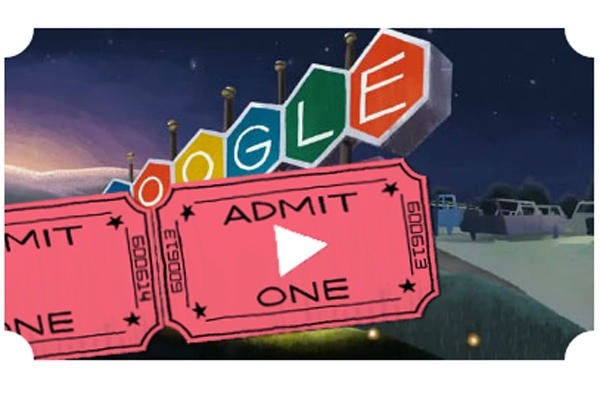 The Google logo doodle today celebrates the 79th anniversary of the opening of the first drive-in movie theater. The doodle features the Google logo on the sign for a drive-in theater, with a ticket stub in front of it. Clicking the play button on the stub starts a brief video, which we've embedded after the jump.
The first "drive-in movie theater" opened on June 6th, 1933 on Crescent Boulevard in Camden, New Jersey. It was initially called a "park-in" theater, the idea of Richard Hollingshead, an auto parts salesman from the area.