'That's My Boy' Red-Band Trailer #2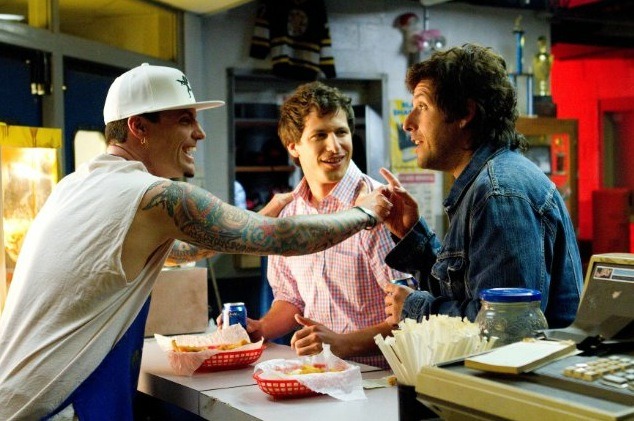 Adam Sandler and crew have been promoting That's My Boy for so long now, I feel like it's already come and gone. He was at the Super Bowl talking about the film, on ESPN before that and now, finally, after over six months of hype, the film will finally be released next week. In the movie, Sandler plays a man who fathers a child in his teens and then, when his child (Andy Samberg) gets married, the young father comes back into his life.
I have yet to see the film but the buzz I've heard from people who have is that That's My Boy is a bit of a return to form for Sandler. Instead of the weak sauce of Grown Ups and Jack & Jill, this movie is apparently a very dirty, very nasty, hard R-rated comedy. To push that, Sony has released a second Red Band trailer for the film. Check it out below.
Thanks to Yahoo for the trailer. Be aware, as is the case with most red-band trailers, it likely spoils a lot of the film's biggest jokes.
Directed by Sean Anders and John Morris and starring Adam Sandler, Andy Samberg, Leighton Meester, James Caan and Will Forte, That's My Boy opens June 15. Here's the plot synopsis:
While still in his teens, Donny (Adam Sandler) fathered a son, Todd (Andy Samberg), and raised him as a single parent up until Todd's 18th birthday. Now, after not seeing each other for years, Todd's world comes crashing down on the eve of his wedding when an uninvited Donny suddenly shows up. Trying desperately to reconnect with his son, Donny is now forced to deal with the repercussions of his bad parenting skills.
Are you excited to see this one? Are you still with Sandler?