Anthony And Joe Russo In Talks To Direct 'Captain America 2'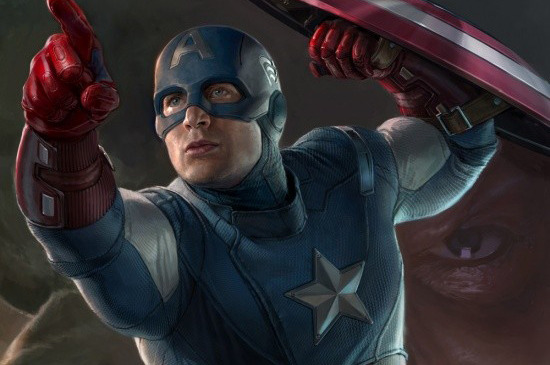 Well, this is interesting, and possibly a good idea. Anthony and Joe Russo, the brothers who worked on Community and also wrote and directed the caper comedy Welcome to Collinwood, are in talks to direct the Captain America sequel for Marvel Studios.
THR and Variety have the news, and that's really all there is at this point. We know that Captain America 2 (possibly not the final title) is dated for April 4th 2014, and that Captain America: The First Avenger screenwriters Chris Markus and Stephen McFeely have been working on the script. We don't know the details, especially with respect to whether it will be set in the present (Marvel's Kevin Feige has suggested as much) or a blend of modern and WWII sequences.
I do think the Russos are possibly a great pick for this. They're not obvious action directors, but Marvel has already had success with other directorial choices that aren't known for action. They worked on Happy Endings and directed You, Me and Dupree, in addition to the projects listed above. But it's the Community and Welcome to Collinwood work that makes me think they could do good things with Cap.
This is the reasoning for that I presented when the Russos were first mentioned as possible Cap 2 directors:
Welcome to Collinwood is not a great movie. It is a good movie with an amazing cast (Sam Rockwell, William H. Macy, Isaiah Washington, Patricia Clarkson, George Clooney) that riffs on an excellent Italian caper comedy called Big Deal on Madonna Street. But what Collinwood does really well is the same as what the Russos do well on Community: it creates a unique world that has its own rules, its own language, and its own weird history. And while Collinwood doesn't hold together perfectly, it shares something else with Community, which is that it is a playground in which the actors have room to do some great stuff. Get a taste of it here.
It's that world-building and work with actors that I think is important. (And, as seen through their Community work, the ability to work in the confines of a weird world that someone else has already started to build.) We'll need to know more about what Marvel plans for the film before drawing additional conclusions, but this could be a good start for the sequel.