'Wreck-It Ralph' Trailer: A Little 'Toy Story,' A Little 'Tron,' And A Big Lug Of A Hero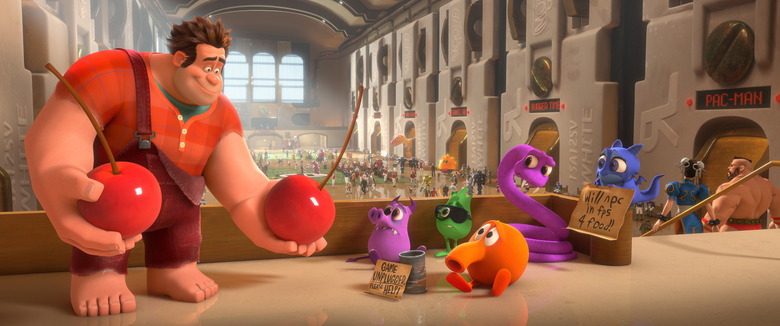 Yesterday we saw some new images from Disney's Wreck-It Ralph, the film in which John C. Reilly voices a video game bad guy who decides he doesn't want to be the villain any longer. So he skips out of the game he's anchored for 30 years and moves on to new digital pastures.
Now we've got the film's trailer, and you can see Disney really taking cues from Toy Story, and cross-referencing concepts from Tron as it presents this game world. The opening is packed full of classic video game characters, and then we start to see Ralph come into his own as he jumps from game to game. Check it out below.
I love the use of the Talking Heads song early on, as Ralph bemoans his existence. The villain support group scene is super-cute, and then I like what we see of the film as Ralph goes off to his own adventures. It doesn't seem like there will be too much reliance on existing game characters after the first act — we see them to establish the in-game world, and original characters take center stage as Ralph moves on.
Wreck-It Ralph opens on November 2, 2012. MSN has the trailer.
An 8-bit video-game character attempts to shed his bad-guy image by escaping into a popular first-person shooter, but inadvertently wreaks havoc in the video-game universe by freeing a digital villain.