'Thinner' And 'Langoliers' Helmer To Adapt And Direct Stephen King's 'The Ten O'Clock People'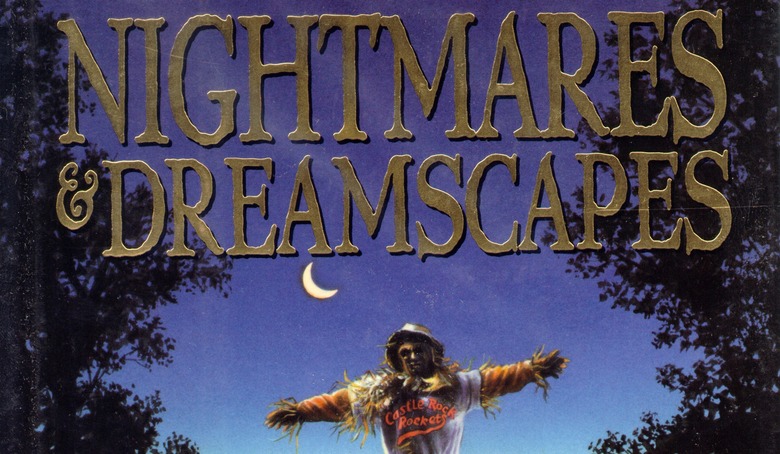 Thinner and The Langoliers helmer Tom Holland is heading back to the Stephen King well one more time. Holland has signed on to adapt and direct The Ten O'Clock People, a picture based on King's short story of the same name. The new project marks a return to feature filmmaking for Holland, who took a decade-long hiatus after 1996's Thinner and has stuck mainly to short films and television ever since. More details after the jump.
According to Holland, the tale was King's way of reckoning with his own cigarette habit. "This was Stephen trying to deal with his cigarette jones and the fairly new no-smoking laws back in the '90s," he said. Holland added that his movie version would be "a modernization of the original short story, a paranoid suspense piece."
Starting with Brian De Palma's Carrie in 1976, Hollywood has turned again and again to King for inspiration. Dozens of the writer's books and short stories have been adapted for film and television, some more than once, and the industry's love for the master of horror is showing no signs of slowing down. Among the King-inspired projects presently in the works are another Carrie, The Dark Tower, The Stand, Rose Madder, The Eyes of the Dragon, and Under the Dome, though some are farther along than others.
Holland made a name for himself as a horror director in the '80s with the classics Fright Night and Child's Play, then alternated between film and television through the early and mid- '90s. Since coming back to the industry in 2007, he's directed work for the Showtime series Masters of Horror and is currently working on short film series for FearNet titled Twisted Tales. The Ten O'Clock People is on track to start shooting this summer.
[Source: Deadline]