'Green Lantern' Scribe Michael Goldenberg Working On 'Wonder Woman'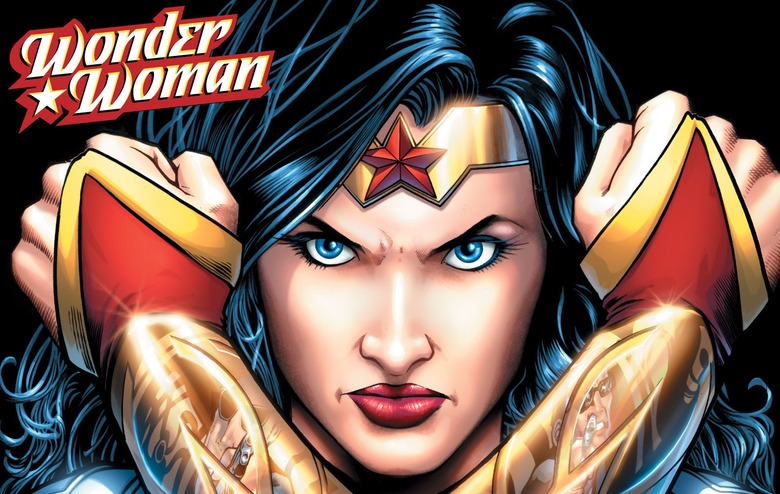 Over the past decade, we've seen practically every major mainstream superhero make it to the screen in some form or other. Marvel's Spider-Man, X-Men, and various Avengers have all made it to the theaters, as have DC's Superman, Batman, and Green Lantern. Hell, even the supposedly unfilmable Watchmen got a faithful adaptation courtesy of Zack Snyder. And yet one of the most beloved icons of the genre has been notably missing from both the big screen and the small screen: Wonder Woman.
Several different writers and filmmakers have tried to crack the Amazon princess over the years, and David E. Kelley actually got pretty close as far as shooting a TV pilot starring Adrianne Palicki last year. But after NBC passed on the show, it started to feel like Wonder Woman was destined to remain forever offscreen. Warner Bros. is apparently determined to make it work, though, and has now hired Green Lantern co-writer Michael Goldenberg to pen a feature script. More details after the jump.
The new Wonder Woman movie has no director or stars lined up at this point. Nicholas Winding Refn (Drive) said last summer that he might get a shot at it if his Logan's Run remake does well for Warner Bros., and that he wanted to hire Christina Hendricks to play the star. As we haven't heard anything more about that, though, we assume nothing's come of it yet.
Wonder Woman is notable not just for being the single most famous female superhero in existence, but for being one of the most recognizable superheroes of all time, period. It's surprising that no one's managed to figure out how to get her her own movie or TV series yet, but I'm glad to see Warner Bros. is going to keep trying rather than let a property that juicy go to waste. Now we just have to keep our fingers crossed that he'll have better luck grappling with the character than the last several people did...