Cool Stuff: DKNG's '100 Years Of Paramount Pictures' Poster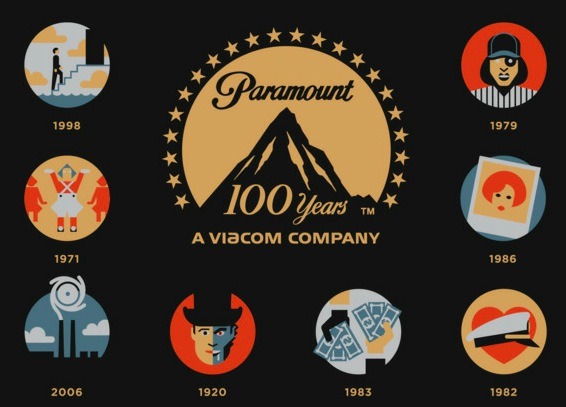 Paramount Pictures is celebrating its 100th anniversary this year and to commemorate the occasion, employees are getting a limited edition print designed by DKNG and commissioned by Gallery 1988. Check out the full image below.
The image originated from the Gallery 1988 Tumblr. Click on it for the high res version.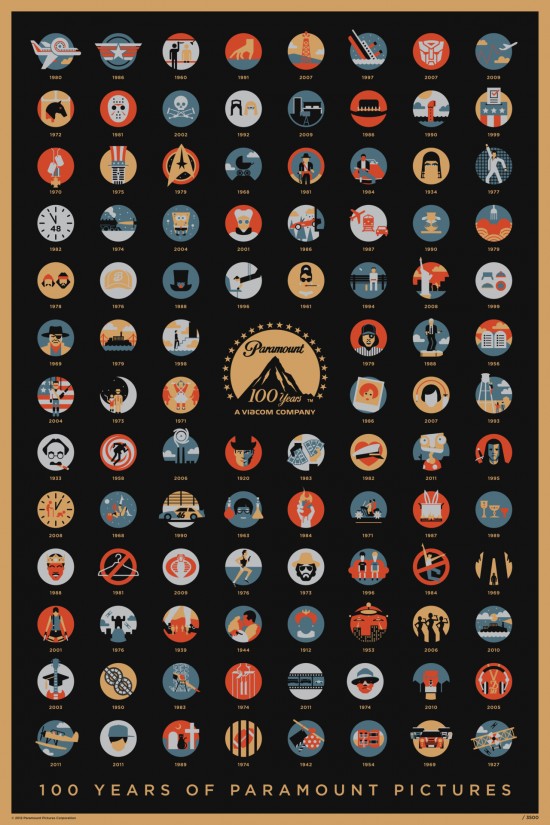 We are honored to have worked with Paramount Pictures and DKNG Studios on their official 100th Anniversary screenprint, and to have helped create the stunning results above. These prints, limited to 3500 (and HAND NUMBERED), are ONLY available to Paramount employees (so don't ask us) and chronicle some of their greatest films of all-time. How many can you figure out?