First Official Look: Lindsay Lohan As Elizabeth Taylor In Lifetime's 'Liz & Dick'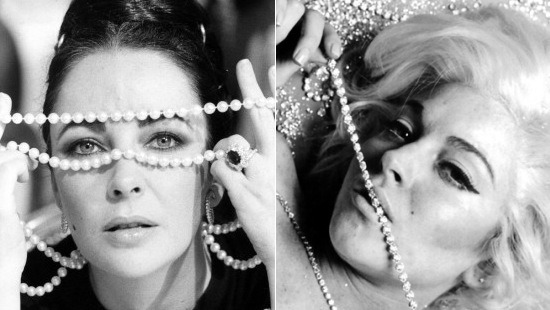 When we first heard about Lifetime's decision to cast Lindsay Lohan as silver screen icon Elizabeth Taylor in the TV biopic Liz & Dick, we wondered if it might just be a PR stunt. But the deal was firmed up over the spring, and now shooting is actually underway. The first official image has now hit the web, along with a handful of snapshots from the set. So how does she fare? Well, see for yourself after the jump.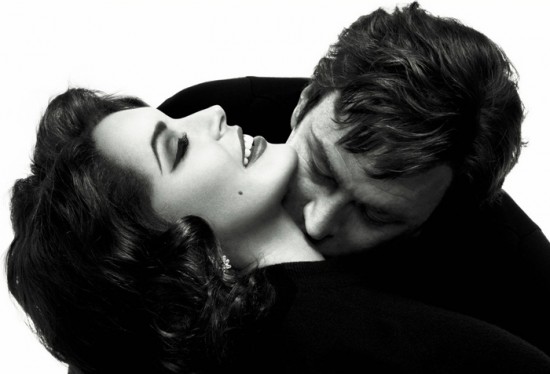 For comparison, here's the original photo they're imitating (via Tom & Lorenzo):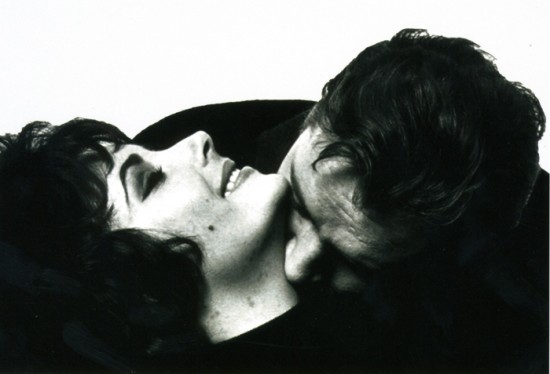 But Lohan looking like Taylor with eyes closed, in profile, for the brief moment it takes to snap a meticulously arranged still, is one thing. Actually channeling that energy long enough to give a successful movie performance is another, and the illusion is somewhat less successful in the more candid set photos.
This doesn't look like Taylor; it looks like Lohan in cute period clothing and a dark wig. In fairness, it's not all Lohan's fault. She just doesn't really resemble Taylor to begin with, and makeup can only go so far. We'll get a better sense of how she successfully she actually inhabits the role when we get some video.
It's been a long, long time since Lohan's had a successful movie, but I happened to catch Mean Girls on TV the other day and was reminded of how talented she once was. Skeptical as I am about this casting choice, I'd love to see Lohan mount a successful comeback and finally make good on the promise she showed in her early career. Liz & Dick will air on Lifetime November 3.