'Casino Royale' And 'Thor 2' Villain Mads Mikkelsen Is The New Hannibal Lecter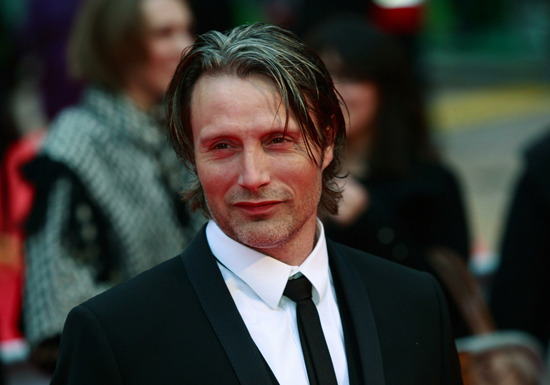 Hannibal, the upcoming TV show from Pushing Daisies creator Bryan Fuller that traces the early days of FBI Agent Will Graham and the serial cannibal Dr. Hannibal Lecter, has seemed like a dodgy proposition. The show explodes in detail the events that we've seen recounted in other forms (the novel and film Red Dragon, and possibly a bit of the film Hannibal Rising), and for the most part has sounded so far like an easy exploitation of Lecter's iconic status.
But things just got a lot more interesting. Some time ago Hugh Dancy was cast as Graham, and now his advisor and eventual adversary has been cast as well. Mads Mikkelsen, who just won Best Actor at Cannes for his work in The Hunt, and who will be the villain in Thor 2, has just been cast as Hannibal.
Deadline reports only that Mikkelsen will play Hannibal "the Cannibal" Lecter in the show. It isn't the actor's first TV work, but it will be his first major role on a US show. I'm a fan of his primarily for his three films with Nicolas Winding Refn: the first two Pusher movies, and Valhalla Rising. Others might know him better from Casino Royale, and once Thor 2 starts shooting and then hits the promotional stage, Mads will be impossible to miss.David Slade (Hard Candy, The Twilight Saga: Eclipse) will direct the pilot, but NBC skipped the traditional pilot stage and went right to a 13-episode order. Hannibal isn't scheduled yet, but expect it to be a midseason addition to the NBC lineup.