No Joke: Woody Allen's Latest Adds Andrew Dice Clay And Louis C.K.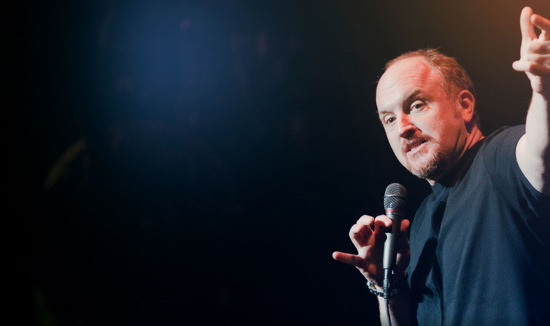 Woody Allen's latest film will be his first to shoot in the US in almost a decade, but that might not be the big reason to pay attention to it. The film just added three cast members, and they're quite a set. One of them is a great surprise: Louis C.K., a man we know is a fan of Allen's work if only for the homage he paid Manhattan in the third season of Louie. Another is also a surprise, but a much more surreal one: Andrew Dice Clay, whose comic sensibility is everything a classic Allen character would claim to hate, but might secretly love. Then, to balance things out, we have Peter Sarsgaard.
A bit more info on the film follows.
Last week Michael Emerson from Lost and Person of Interest joined the cast, which at the time already included Alec Baldwin, Cate Blanchett, Bobby Cannavale, Sally Hawkins, Max Casella, Alden Ehrenreich, and Bradley Cooper.
We don't know a lot about the film, but it will shoot in New York and San Francisco. Other than that details are pretty thin, as is always the case with upcoming films from the writer/director. We won't even have a title for a while.
Allen's current film is To Rome With Love, which will premiere in the US on June 14 and open on June 22 in a limited engagement through Sony Pictures Classics. Allen is coming off one of his biggest hits, Midnight in Paris, which earned him a Best Original Screenplay Oscar earlier this year. [Variety]