'The Babymakers' Trailer - Broken Lizard Is Back, Sort Of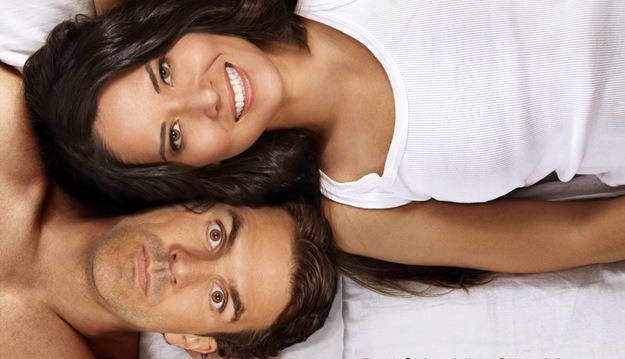 It's been three years since Broken Lizard's last film, The Slammin' Salmon, and six years since their last semi-hit, Beerfest, but the comedy group is coming back this summer with a fresh new feature. Well, kinda. The Babymakers isn't technically a Broken Lizard film — while troupe leader Jay Chandrasekhar directs, not all the team members appear, and the ones that do play supporting roles to non-Lizard stars Paul Schneider and Olivia Munn. Still, I'm betting fans will be happy to see at least a partial reunion, and the premise of the film sounds right up their alley.
Written by Peter Gaulke and Gerry Swallow, The Babymakers centers around a married couple (Schneider and Munn) trying for their first child. When it becomes apparent that husband Tommy is shooting blanks, however, he enlists the aid of his friends in breaking into a sperm bank to retrieve a deposit he made several years ago. Kevin Heffernan, Nat Faxon, Wood Harris, M.C. Gainey, and Aisha Tyler also star. Watch the first trailer after the jump.
Head to Apple.com to see Schneider's semen-related shenanigans in crisp HD.
This trailer really doesn't do anything for me. To be fair, I haven't found any of Broken Lizard's works to be more than fitfully amusing, so maybe this just doesn't appeal to my personal sense of humor. But for all their flaws, Beerfest and Super Troopers offered some big laughs; the Babymakers trailer barely got me to crack a smile. The only highlight for me was the appearance of Chandrasekhar, whose deeply silly side role seems to liven up the proceedings.
The Babymakers premiered at SXSW to mixed reviews, with critics by and large approving of Schneider's performance and complaining about Munn's casting. THR found it to be Broken Lizard's "most mature, funniest entry," while Film School Rejects sniffed that "the whole enterprise is essentially demeaning to everyone involved with it." You can make up your own mind when The Babymakers gets a theatrical and VOD release on August 3.