ArcLight Cinemas To Open Maryland Location, Nationwide Expansion Planned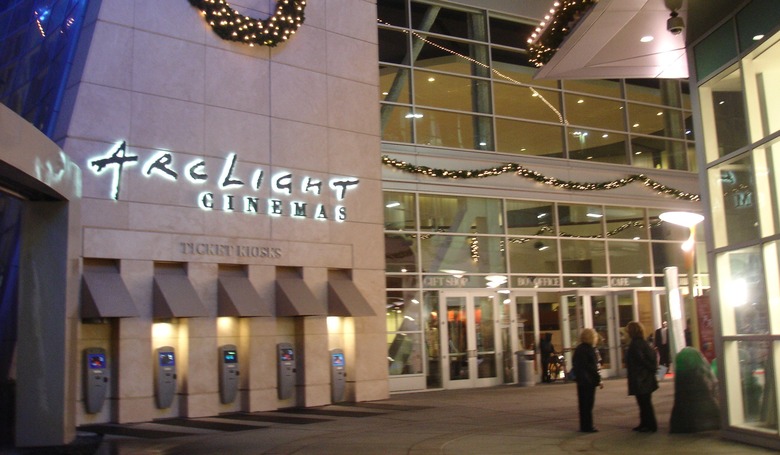 Soon, you'll no longer have to live in Hollywood to watch movies like you do. ArcLight Cinemas, the California-based premium theater chain, is expanding outside of the state for the first time with a new location planned for Bethesda, Maryland. But the news is good for non-Marylanders as well. Bethesda is just the first step in a modest nationwide expansion that the company has planned for the next few years. More details after the jump.
Said special amenities include reserved seating, commercial-free presentations, a full-service cafe and bar, and 21+ screenings that allow patrons to consume alcoholic beverages from the bar during the show. ArcLight theaters also regularly host special events such as filmmaker Q&As. Not surprisingly, the above-average benefits come at an above-average cost; tickets run about 20% higher than they do at other theaters, according to the LA Times.
In the decade since its founding, ArcLight Cinemas has gained a loyal following thanks to its plush theatergoing experience. The original theater, on Sunset Boulevard in Hollywood, is said to be one of the highest-grossing in the country. Currently, there are three other locations in Sherman Oaks, Pasadena, and El Segundo, with a La Jolla addition due to open later this year.
While the Bethesda location will be ArcLight's first foray out of California, it won't be the company's last. Over the next few years, ArcLight plans to expand to other cities in the East and Midwest, though specific locations have not been disclosed at this time. ArcLight's announcement comes as Alamo Drafthouse, the legendary Texas chain, continues its own move out toward the East and West coasts.