Nicolas Winding Refn Adds Another To His Plate: 'Button Man'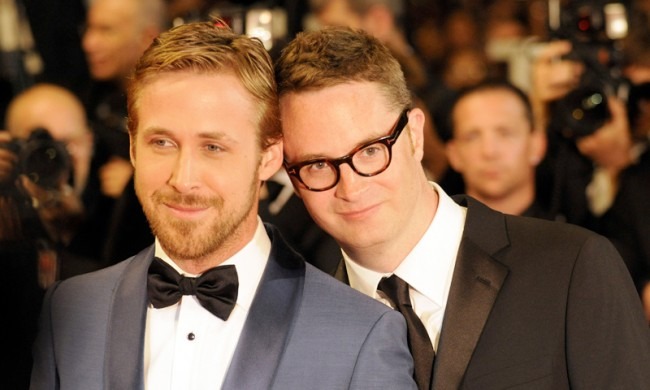 Blending parts of 13 Tzameti, Hostel and The Professional, Button Man: The Killing Game has possibly found a director. Nicolas Winding Refn is in talks to helm the DreamWorks owned film adaptation of the graphic novel by John Wagner and Arthur Ransom about an assassin who's recruited to take part in a fight to the death game of trained killers, overseen and bet on by millionaires. He then decides against participating and must fight he way out. Refn hasn't officially signed but is in talks. Read more after the jump.
Deadline broke the news of these talks and feels the material is a good match for the Drive director. I'd tend to agree. Only God Forgives has a little of that underboss action angle, same goes for Drive, Bronson and if he wants to make things a little more fantastic, it would be good practice leading into Logan's Run. Assuming this would happen first, which is a big assumption.
Here's a plot descption for Button Man from Google Books:
Harry Exton was a hired gun, a soldier of fortune, before he was offered the chance to earn even more money by taking part in The Game. Bored millionaires each hire a Button Man and set these trained killers against each other in a fight to the death. Vast sums of money are bet between them as to who will win each contest. But when Harry decides to quit the game, he finds the only way out is death.
It seems the book is out of print but if this gets the greenlight, that'll change.
Does it sound like a cool idea for Refn?