Taylor Kitsch Is Not Playing Finnick Odair In 'The Hunger Games: Catching Fire'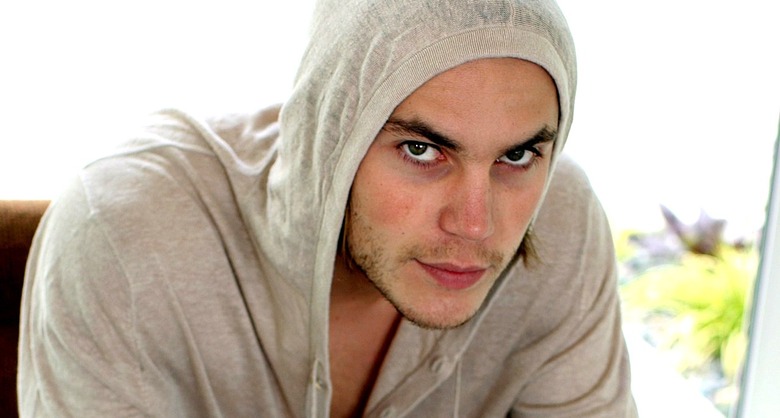 With The Hunger Games: Catching Fire scheduled to shoot in just a few months, it's about time for casting to get underway. And indeed, earlier this week we got word of a shortlist for one of the sequel's key roles, Finnick Odair.
According to that report, Armie Hammer, Taylor Kitsch, and Garrett Hedlund were in consideration for to play the fan favorite character. However, we can now confidently eliminate one of those names from the running. Kitsch has announced directly that he will not be starring in the blockbuster YA franchise. More after the jump.
But in an email received by 24 Frames, Kitsch denied any invovement. "Not going to happen," he wrote. Kitsch's statement follows a similar one made recently by The Twilight Saga star Robert Pattinson, after false word spread across the Internet last week that Pattinson had been offered the Finnick role.
The character, who does not appear in the first installment of the series, is a former Hunger Games champion from District 4 with a reputation as a womanizer. He's described in Suzanne Collins' books as an Adonis-handsome man in his 20s with green eyes, tan skin, and bronze-colored hair.
While the attractive, athletic Kitsch might've made a decent physical match for the role, perhaps it's just as well that he's staying out. Kitsch hasn't the best track record with big-budget action projects. Both John Carter and Battleship turned out to be expensive flops, and although X-Men Origins: Wolverine made a decent amount of money, it was widely reviled by critics and comic book fans alike. Hopefully Kitsch will have better luck with a different kind of role in Oliver Stone's Savages, due out this summer.