'The Expendables' Could Become A TV Series; 'Red' And 'Step Up' Also Possible Developments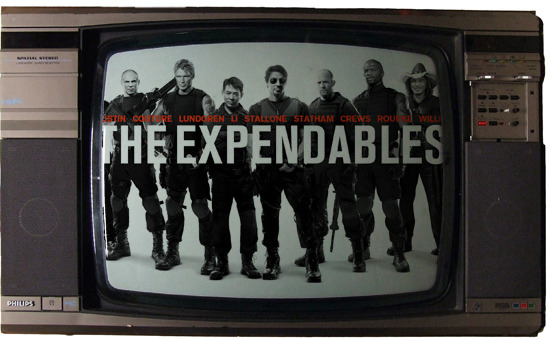 Briefly: When Lionsgate bought Summit, we heard that there could be a continuation or re-do of the Twilight series at some point in the future, and one of the possibilities seemed like it could be based on TV.
Now we can add a few more possible film-to-TV developments to Lionsgate's list. In a conference call today, CEO Jon Feltheimer said that two properties acquired in the Summit buy, Red and Step Up, are in consideration for TV development alongside The Expendables. While Deadline notes that the Stallone action films weren't explicitly mentioned by Feltheimer today, the site has been told that's on the list as well.
Developing The Expendables would seem to hinge on what talent could be corralled for the show. Maybe Chuck Norris could make this his coda to Walker, Texas Ranger. Or Terry Crews could make it his own. Since the film series is all about the big collection of name actors, doing the show without that cache doesn't seem to have much of a point. Red is in a similar position, as the name actors in that film (one of whom, Bruce Willis, is also part of The Expendables) were the biggest draw for many audiences.