Casting: Olivia Wilde Joins Spike Jonze's Latest, Brenton Thwaites Boards 'Maleficent'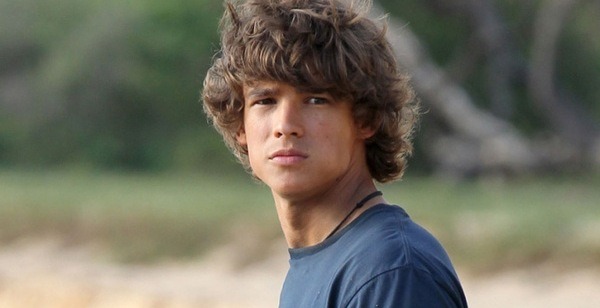 We've already got the villainess (Angelina Jolie), the young princess (Elle Fanning), her father (Sharlto Copley), and the three fairies (Imelda Staunton, Lesley Manville, and Juno Temple), and now, at long last, we have the prince. Young Aussie actor Brenton Thwaites has just boarded Robert Stromberg's Maleficent, a Sleeping Beauty retelling seen from the perspective of its big bad.
Thwaites is almost totally unknown in the U.S., though he's a little more famous in his native country. He first broke out with a starring role in the Australian drama series SLiDE, and has since done a stint on the long-running soap Home and Away. (As have the likes of Guy Pearce, Heath Ledger, Naomi Watts, and Chris Hemsworth before him.) He'll next appear in the Lifetime Channel's Blue Lagoon: The Awakening, but I'm betting that the Maleficent casting means this kid will be attracting some much higher-caliber projects soon. [Deadline]
After the jump, Olivia Wilde teams up with Spike Jonze.
Wilde's star has steadily risen over the past couple years, and it's only getting higher. The former House actress will be seen next month in Alex Kurtzman's People Like Us, but that's only one of about a half-dozen big-screen projects she has due out in 2012 and 2013. She recently wrapped The Incredible Burt Wonderstone and Ron Howard's Rush, and is now shooting Better Living Through Chemistry with Michelle Monaghan and Sam Rockwell. [Deadline]