'Bindlestiffs,' Presented By Kevin Smith's SModcast Pictures, To Tour In June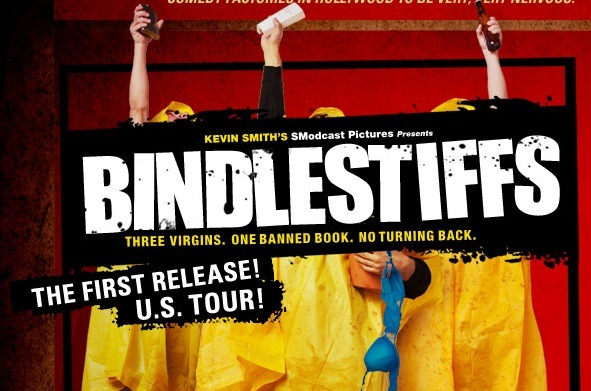 When Kevin Smith set the Sundance Film Festival on fire in 2011 with his rejection of the Hollywood distribution system, he promised Smodcast Pictures would acquire and tour movies much as he was about to do with Red State. It's taken almost two years but that's about to become a reality as the filmmaker will tour the Slamdance winner Bindlestiffs, a comedy by Andrew Edison, about three virgins who get banned from high school and head to New York to live out The Catcher in the Rye.
The tour begins June 12 in New York and the film goes on demand June 19. Smith will be on hand. See the poster and full tour dates below.
Thanks to The Playlist for this poster and information.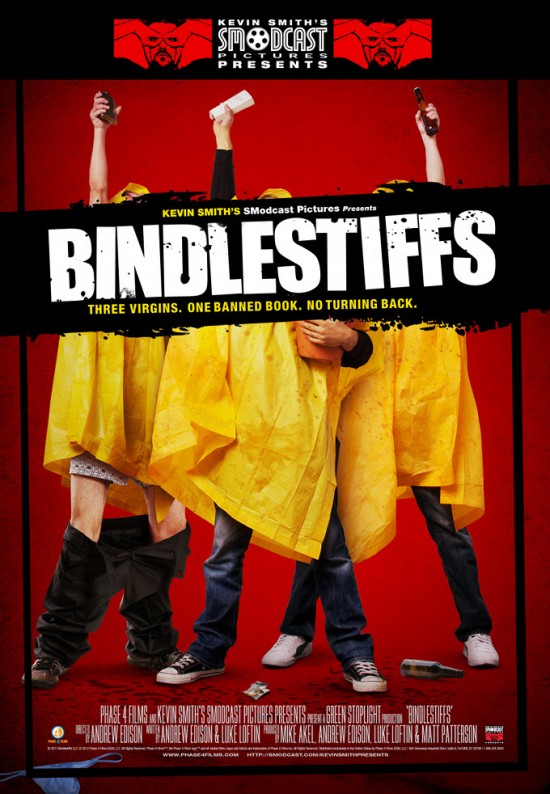 You can see the film theatrically, with a Q&A featuring Smith and the filmmakers, on the following dates. Tickets on sale here.
June 12th - New York City – Cinema 123
June 13th - Philadelphia – Ritz East Theatre
June 17th - San Antonio – Park North, Alamo Drafthouse Cinema
June 18th – Austin – South Lamar, Alamo Drafthouse Cinema
Then, once that's done, the film goes on demand June 19. Here's the plot description:
Three underage, virgin, prep-school misfits, suspended on a bogus graffiti charge, flee to the inner city in an attempt to live the plot of The Catcher in the Rye – a book they have neither read, much less understand. This motion picture graphically portrays their noble quest to surrender their virginities (as well as shed their sobriety and sanity) to the encountered gatekeepers of "real experience": vagrants, prostitutes, and crack fiends. Hot on their tail is Charlie, a paranoid, deranged security guard, who, convinced that they plan to stage a school shooting, aims to shut them down and save his piece of America.
If you're in one of those cities, you should certainly try and check out one of these roadshows. Smith puts on a great show and I'm very curious how this is going to work when Smith isn't the director, just the host.
Have you heard anything about Bindlestiffs?