Gong Li To Star In Tarsem Singh's Marco Polo Project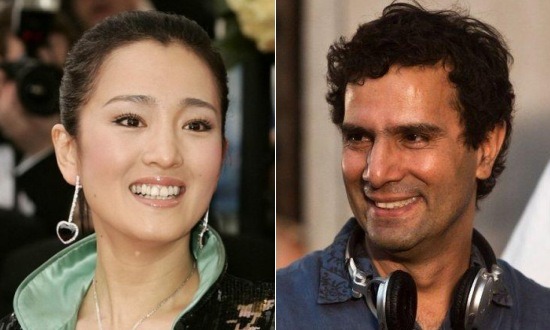 After making a name for himself with lush, visually oriented fantasies like The Fall and March's Mirror, Mirror, Tarsem Singh could be getting a little more grounded with his newest project. The filmmaker is preparing to direct a historical drama about the explorer Marco Polo. While the iconic figure has yet to be cast, the English-language film has found its first star in the form of Chinese actress Gong Li. More details after the jump.
The film, an American-Chinese co-production, is on track to shoot in inner Mongolia at the end of this year, likely for a 2013 release. "So far the collaboration between China and the US has mainly involved Chinese actors going to work aborad, so it's a great thing to have a Chinese story shoot in China with both Chinese and foreign actors," Gong told reporters at Cannes.
One one level, Singh seems like a great fit for a Marco Polo movie. The rich historical setting would benefit from his extravagant visual sense, even if he has to rein in some of his more fanciful inclinations. The potential problem is everything else. Singh has shown a tendency to prioritize style over substance, so I'm hoping he's got a really strong screenplay to do some of the heavy lifting on the story and character front.
While Gong isn't quite the superstar in Hollywood that she is in her native China, she's had a few crossover hits including Raise the Red Lantern and 2046. She's also made a few forays into English-language work, though with somewhat less success; among her credits are Memoirs of a Geisha, Miami Vice, and Hannibal Rising. Gong's last project was What Women Want, a Chinese remake of the American comedy.
Though there were six years between Singh's first two films (2000's The Cell and 2006's The Fall) and then another five years between The Fall and last year's The Immortals, the director's picked up the pace considerably as of late. After The Immortals came this spring's Mirror, Mirror, and he's showing no signs of slowing down. In addition to the Marco Polo project, Singh has also been attached to direct the fantasy thriller Killing on Carnival Row since last year.